Saturday, 20 August 2011 14:47
Apple caught using more misleading evidence
Written by Sean Kalinich

Reading time is around minutes.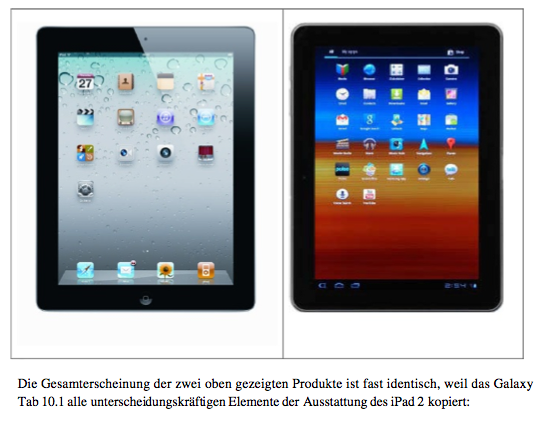 Ok, I could not let this one pass. After hearing about the first instance of inaccurate evidence presented by Apple in court. I honestly thought that occurrence might have been nothing more that old images or an accident involving someone trying to fit both pictures in the same space. However, now we hear about another case where Apple has done exactly the same thing. This time the case in question is in the Netherlands where Apple is trying to get a permanent ban AND a recall of all Galaxy Smart Phones and tablets.

At this point it seems that Apple is willing to lie, cheat and maybe even steal to get what they want (market dominance). I certainly hope that the courts hold Apple responsible on both counts. It is very clear that Apple feels it is above the law in the US where they have led a charmed life with the Patent office and the US International Trade Commission. Now they are taking this to the EU where they managed to get an ex-parte, non-hearing preliminary ban on the Tab 10.1 with inaccurate images as evidence. Thankfully, as of this writing the ban has been lifted (citing jurisdiction issues) in all countries in the EU except Germany. With mounting proof of falsified (or at least wildly inaccurate) visual evidence being used by Apple we would certainly hope these injunction requests are dropped for good and Apple required to face the consequences of their actions.
Leave a comment
Make sure you enter all the required information, indicated by an asterisk (*). HTML code is not allowed.