Reading time is around minutes.
BIOS -
BIOS is an acronym that stands for Basic Input/Output System. It is meant to control your product at a very low level. As of right now there are three regularly used BIOS formats (there are actually more than that but there are three common ones). These are the AMI (American Megatrends Incorporated), Award, and Phoenix. The UEFI BIOS on the P8Z77-V Deluxe is pretty much the same one you will find on Asus' other channel boards. The options are going to be the same and the settings will also fall into the same spots. Still we have to say that Asus' implementation of the UEFI BIOS is still one of the best ones that we have worked with (the best for look and smoothness is still the Intel one). You can see how fluid this is along with the options you have in our video below.















Overclocking –
Overclocking on the Asus P8Z77-V Deluxe is just as easy as it is with any other Z77 based board. The idea of overclocking has become so common (not like the days when manufacturers tried to prevent it) that there are tools to push your CPU even if you have never done it before. On Asus products this is called AutoTune. When we ran this on the P8Z77-V Deluxe we managed to hit a high mark of 4.567MHz (103.8x44). This increase was not that bad at all, but we knew that this CPU was capable of much more. In the end we were able to hit our regular high of 4.8GHz (@1.38V) which was stable for the remainder of our testing. All of our attempts to reach 4.9GHz were not successful even with a temporary high voltage of 1.5V at that point the CPU simply hit thermal overload and shutdown.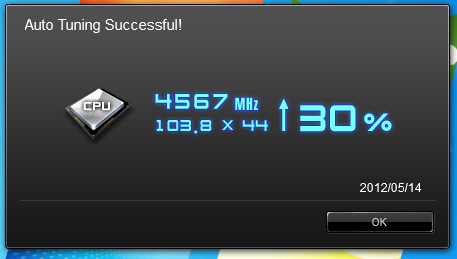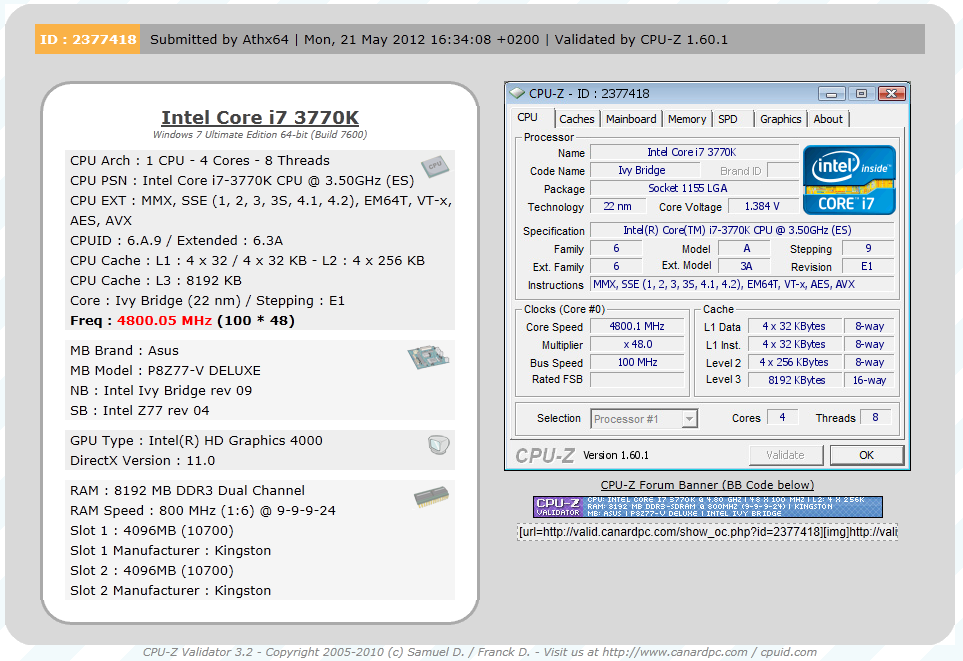 Of course overclocking is a picky subject. I can buy to identical CPUs from the store and they will not always perform the same way under stress. This is the same with motherboards, RAM and GPUs. So again it is important to keep in mind that our results represent a specific hardware configuration. Yours may be similar but will rarely be identical.

Overclocking Tools -
As with the UEFI BIOS, the new tools used for overclocking are becoming more and more complex; Asus themselves has improved their suit of tools and now include so many options, features and items that we could fill several pages of text covering them. So we decided to use video to cover this instead. You can check out everything that is inside the AISuite II application below.