Reading time is around minutes.
The Box and Goodies -
Oddly enough the box that the Maximus V Gene came in had a vinyl feel to its outer surface. This is very different than the stock printed look that their mainstream and entry level boards have. It also seemed to warp much faster and, while it repelled water, seems to peel away from moisture more. Of course you are not buying this for the box, but if someone saw one of these in the store the peeled edges and odd look might not give the impression of quality.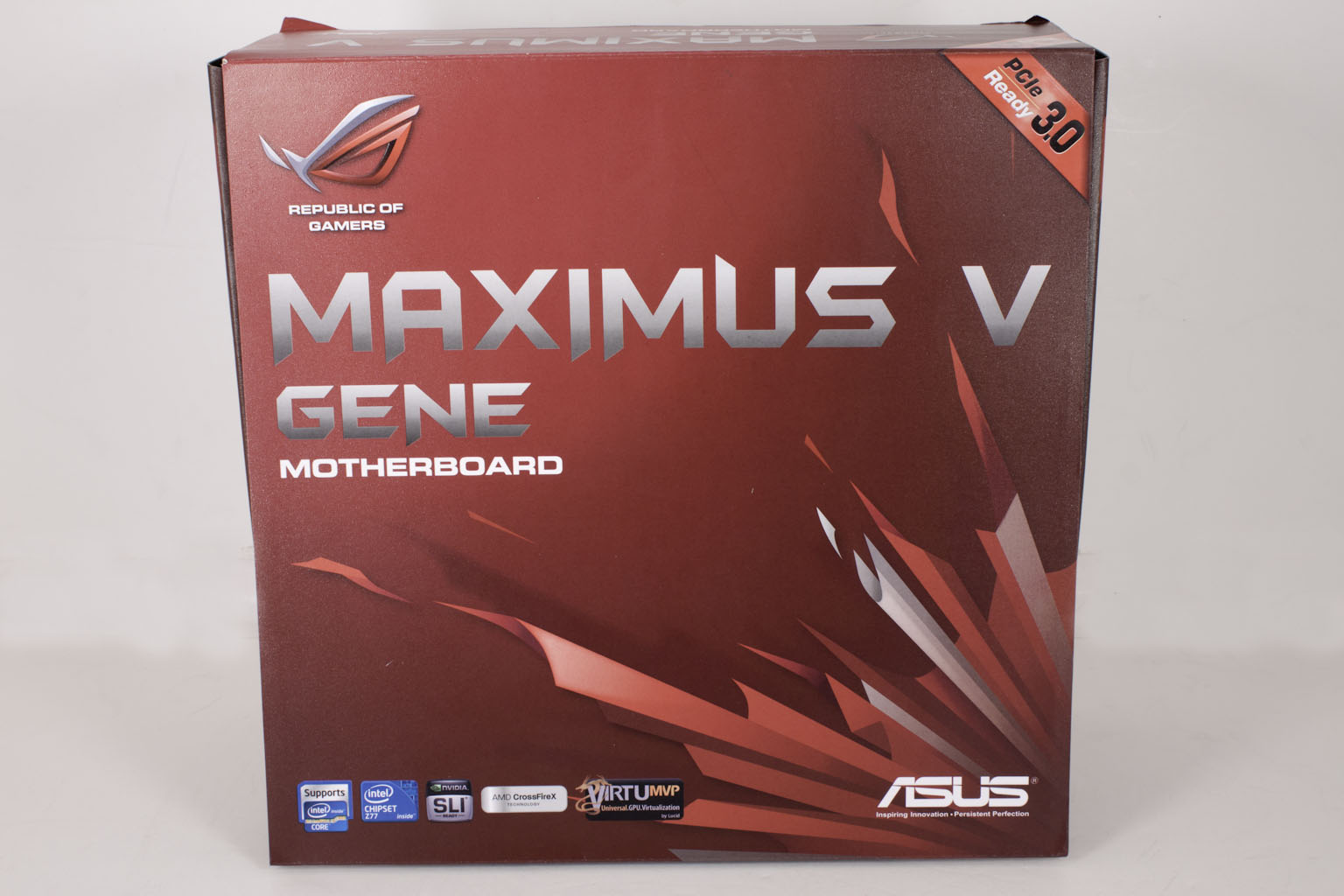 Other than the vinyl coating the Maximus Y Gene (we will just refer to it as the MVG from now on) has a pretty good looking box. It is the ROG red complete with the expected starburst pattern in the corner. There are also the typical marketing logos and badges. Two that stand out are the PCIe 3.0 label and the Lucid Logix VirtuMVP. We will talk more about these later.
| | |
| --- | --- |
| | |

Flipping the front cover up we find some more marketing material this is more aimed at enhanced features than anything else (like the mPCIe Combo card)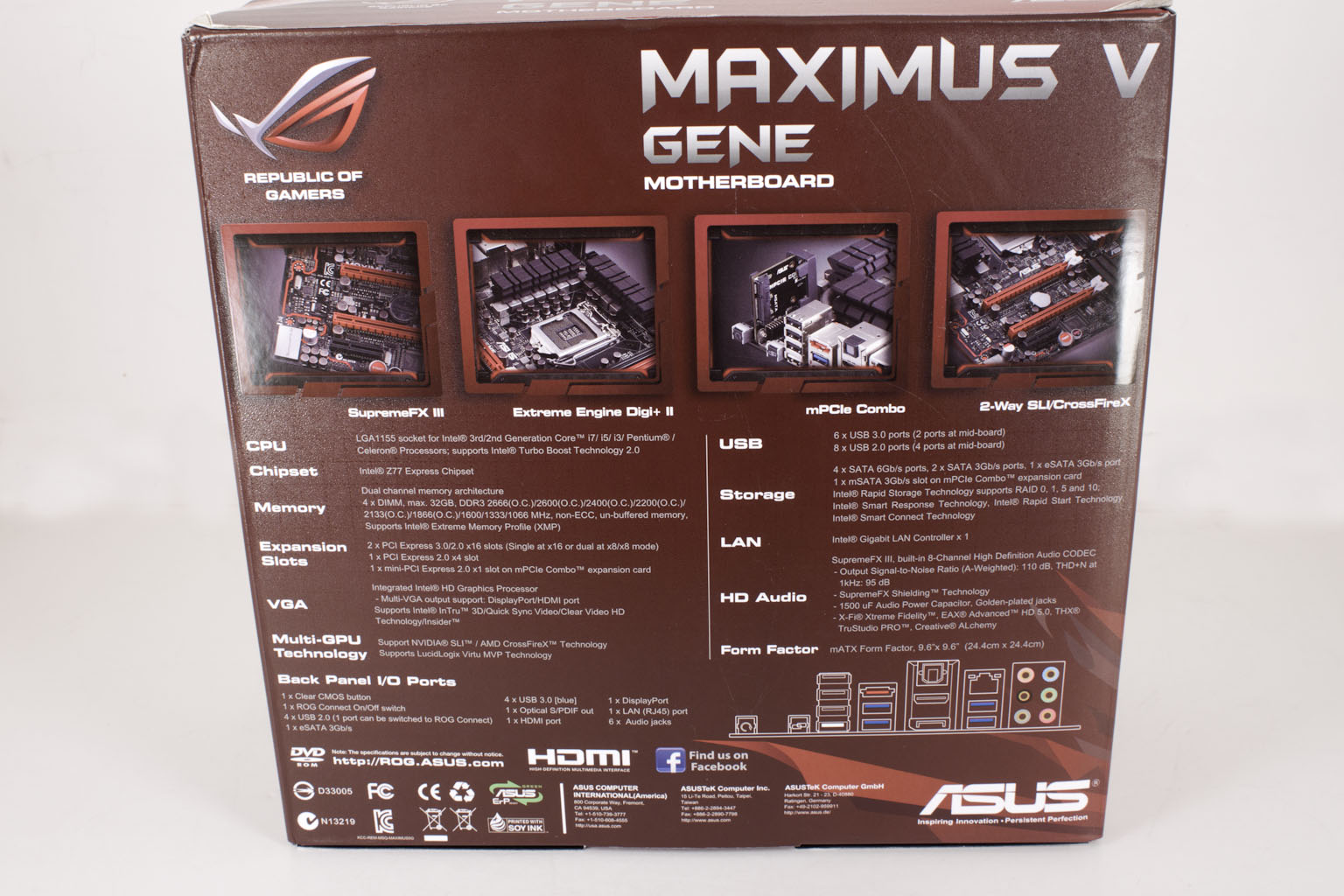 The back is very typical of the ROG line up with a list of specs and images to compliment the listing (remind you of the major features).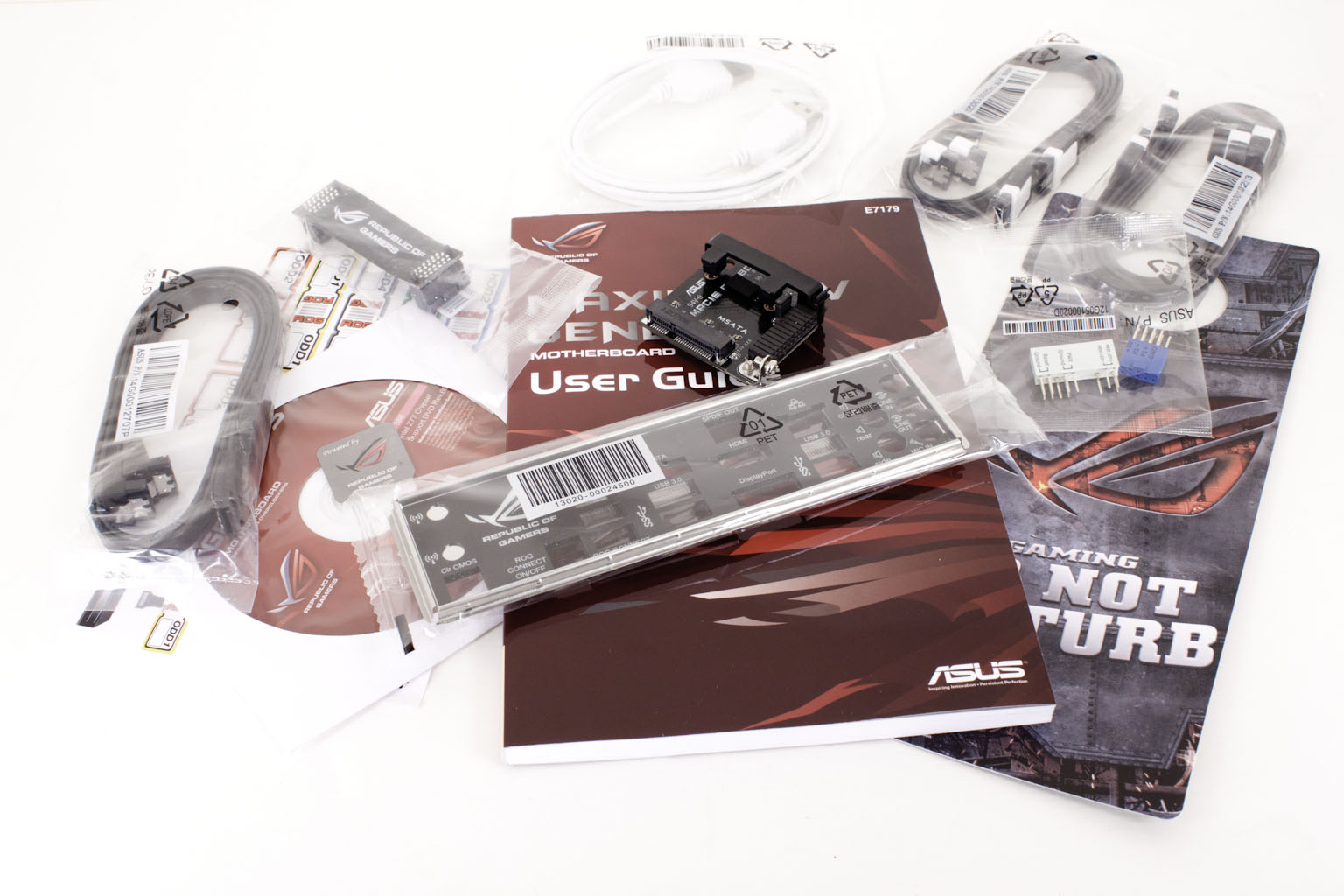 Inside the box, in addition to the MVG, you get a decent amount of loot (as you will see in our video).