Reading time is around minutes.
The Box and Goodies -
As this is a Republic of Gamers board you are going to get the now standard box (and marketing material) on the Rampage IV Gene. The front cover flap has been kept clean with not much more than the name the ROG starburst and a few badges indicating what the board supports (CPU type, SLI etc). Under the flap we do have a more detailed listing of features as the real-estate has doubled. It is also a little less intrusive to the potential buyer by doing this.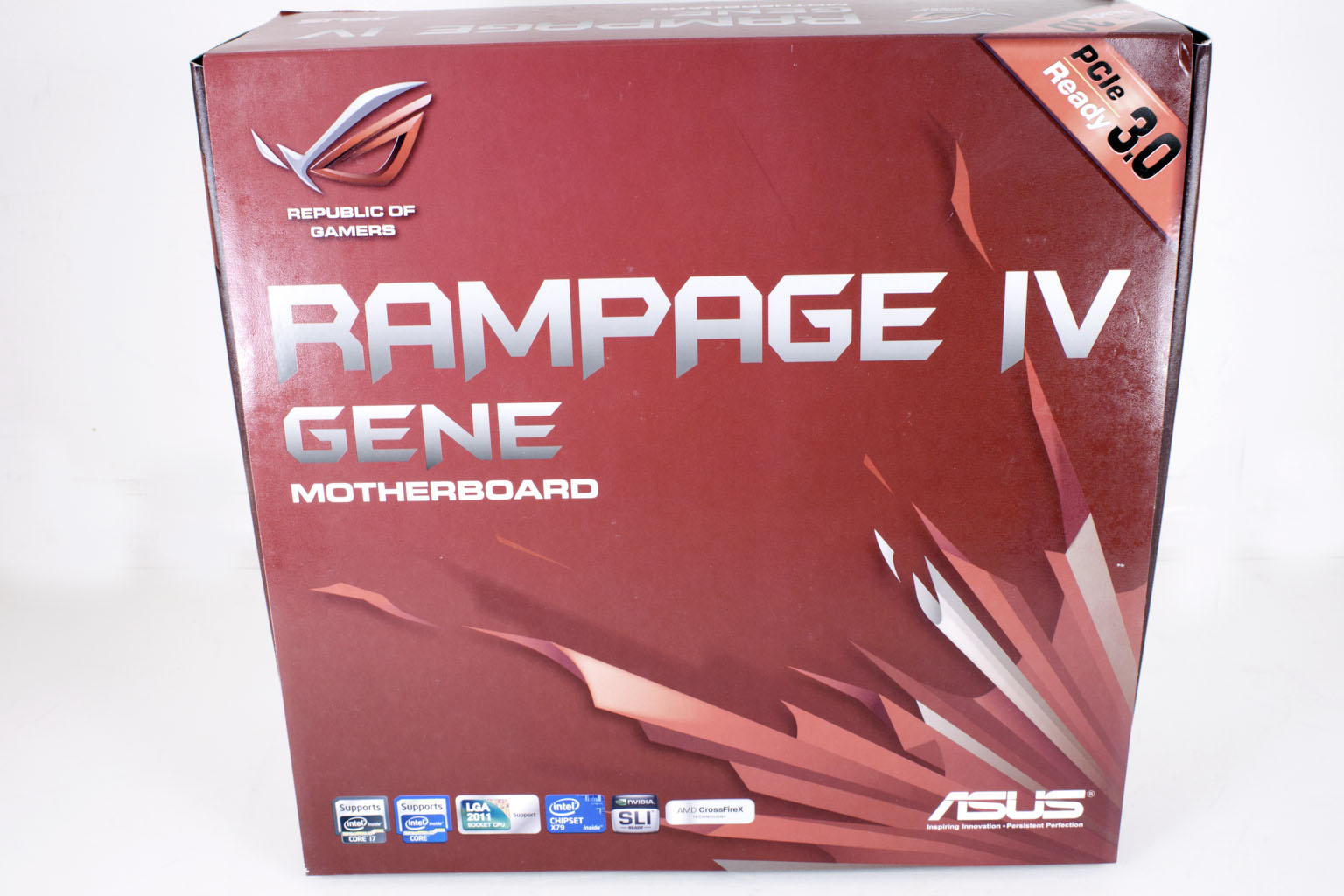 The back is also very typical of the ROG box style with a short listing of what Asus feels are important features along with a spec break down.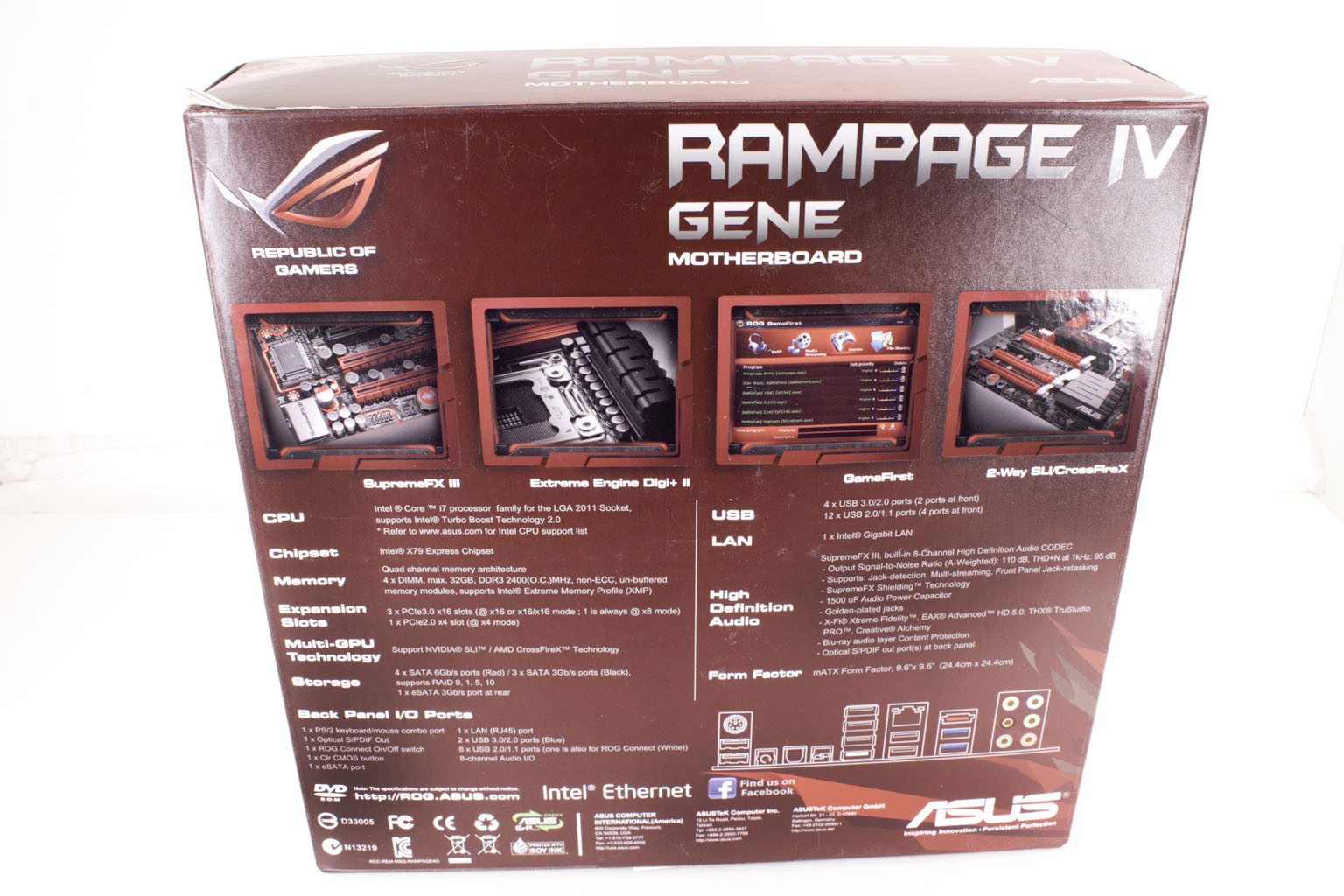 After you are done looking over the box and get inside you will find a nice assortment of accessories which is also very typical of Asus' top end lineup. We cover all of this in more detail in our video coverage which is at the end of the next section.