Reading time is around minutes.
The Box and Goodies -
The box that the Sentinel Advance II ships in is an eye catching one. On the front you have a nice picture of the Advance II along with what is probably the most important feature; the upgrade to an 8200 DPI Avago ADNS 9800n laser with a lift off distance of only 1.5mm. If you are a gamer then you know being able to reposition your mouse with minimal effort can mean the difference between life and death in the game.
| | |
| --- | --- |
| | |
Opening up the front flap (these seem to be the style with high-end products) you find some detailed information about the AdvanceII and a look at the actual mouse. This style of packaging is not all that different from the original Advance. Once you get the box open you will find that Cooler Master has put in a nice surprise. You actually get a replacement set of Teflon feet. This is great for anyone that games of uses a mouse a lot as the pads can quickly become worn down having a replacement set on hand without the need to try and order them is a very nice touch.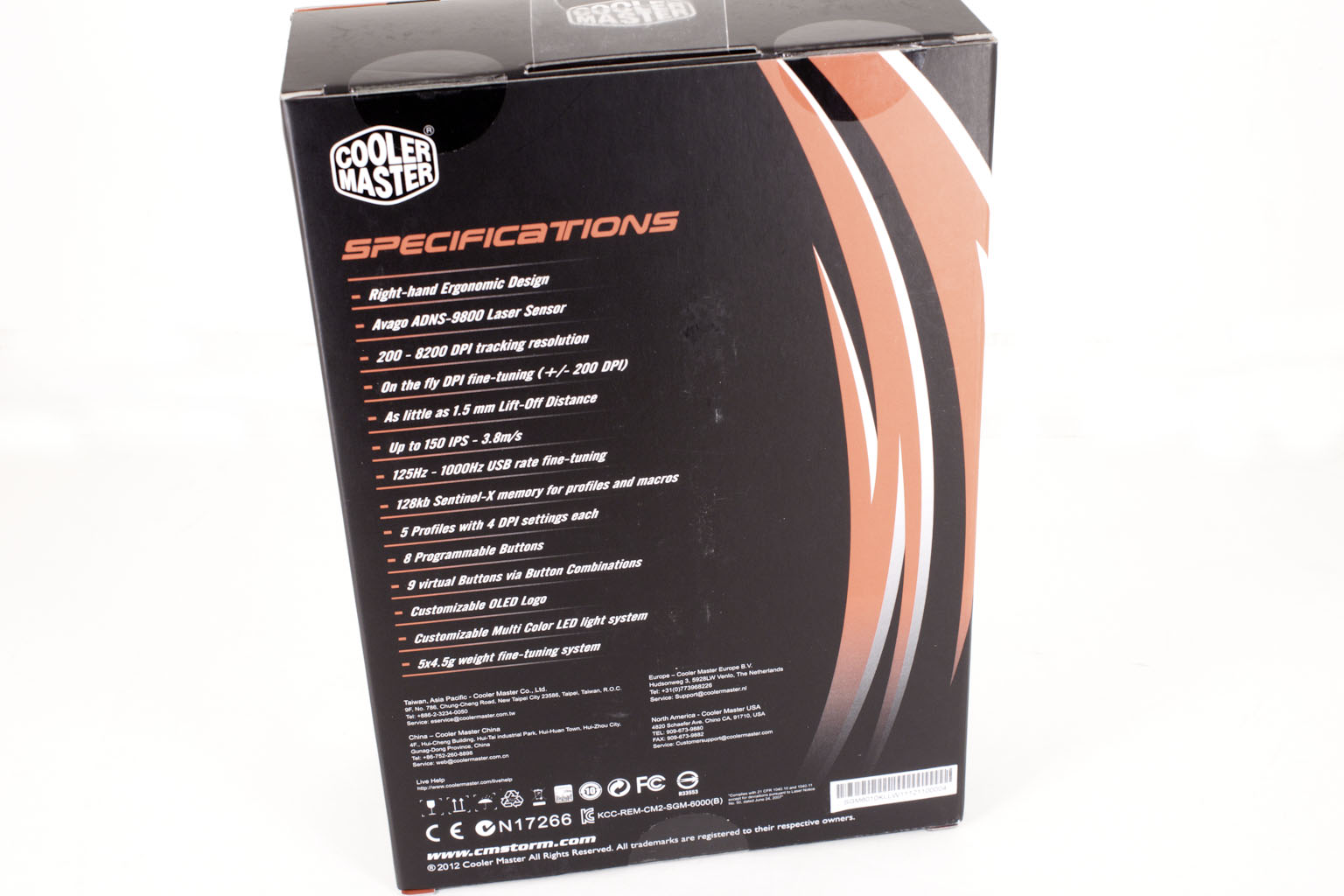 One thing that was conspicuous because it was missing is a drivers CD-ROM. It looks like Cooler Master wants to make sure that you have the latest drivers and to do this they simply left the CD out, but added in a card telling you where to go to grab the software.