Cooler Master had three laptop coolers on display. These are not anything terribly new but they were pretty cool to see. One nice new think is the use of a USB cable with a pass-through connector. I hate losing a USB port on a laptop or on my slate (it only has one). For gamers that need some serious cooling there is the NotePal X3. This supports a full 200mm fan to keep even the hottest laptops under control. The last of the cooling stands was the NotePal U Stand with movable fans. This is one that would even work for some of the Windows based slates out there. We are hoping to try one out with our Asus EEE Slate EP121 in the very near future.
After our time with the practical we moved on to the aesthetic (ok and still somewhat practical). Here we encountered a lineup of items for our Mac loving friends. These appear to have both form and function, however we do not have any Mac products (and longer) to test with so we will have to take Cooler Master's word for it.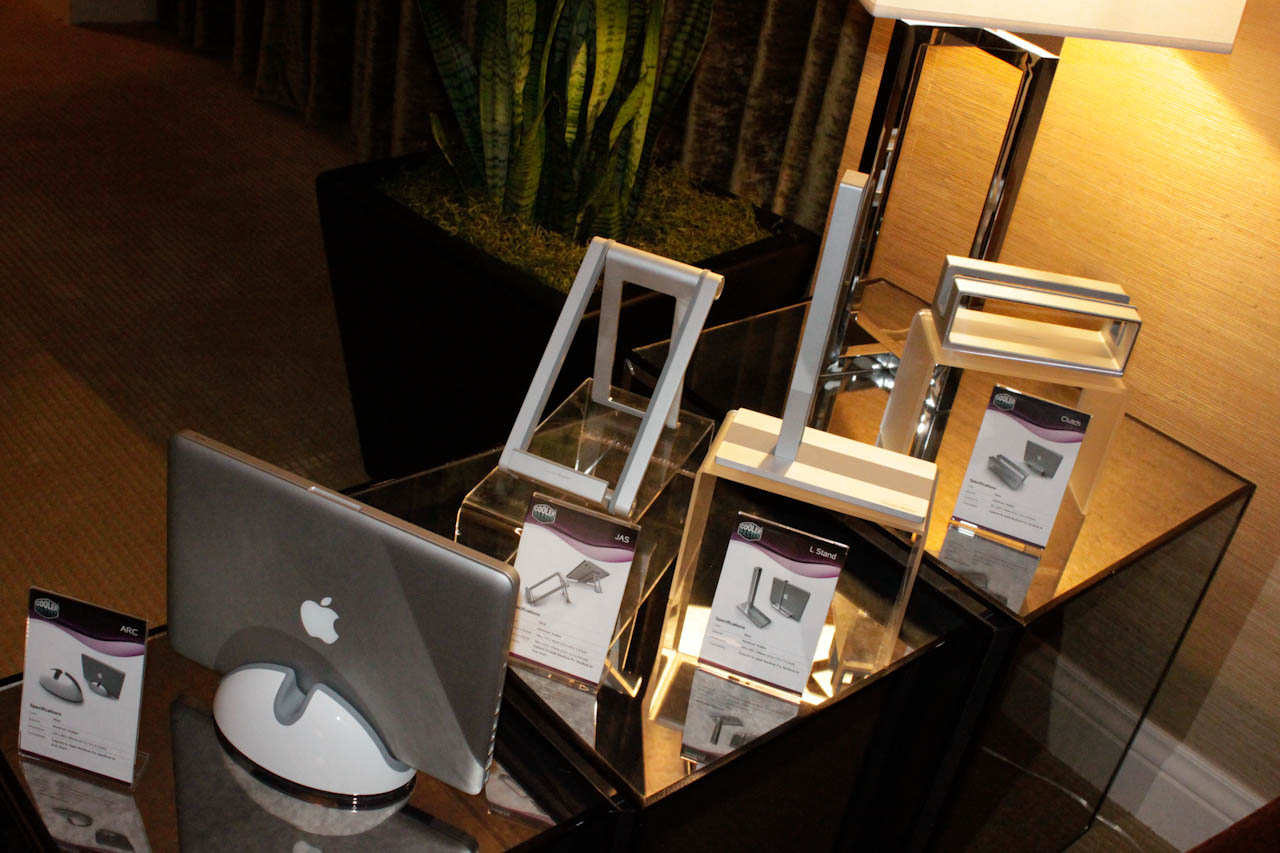 Moving around we finally found a stand that will work with our own Slate (we have been looking for a while). This is the Wave Stand (we actually won one of these at the CM party later). This was sitting right next to a group of iPhone 4 cases that are modeled after the HAF case. They looked very nice, but Cooler Master did not say when these would be available.
| | |
| --- | --- |
| | |
After that we did see something that caught our eyes… or rather the eyes of our new Tech-Fashion editor. She saw this and fell in love with it at once. It is an iPad 2 case that also includes a very slim Bluetooth keyboard. This is not like the ones that are out on the market now; this one is also slim and can be adjusted to put the iPad in multiple positions for use. No word on when this will be out, but we can tell you that we will be covering it when it is.
The next group of products was the mobile power table. Here is where we found products like the Power Fort. Cooler Master has extended the lineup. We expect these to be as good as the last group. We will also be hitting up Cooler Master about these when they are closer to being ready.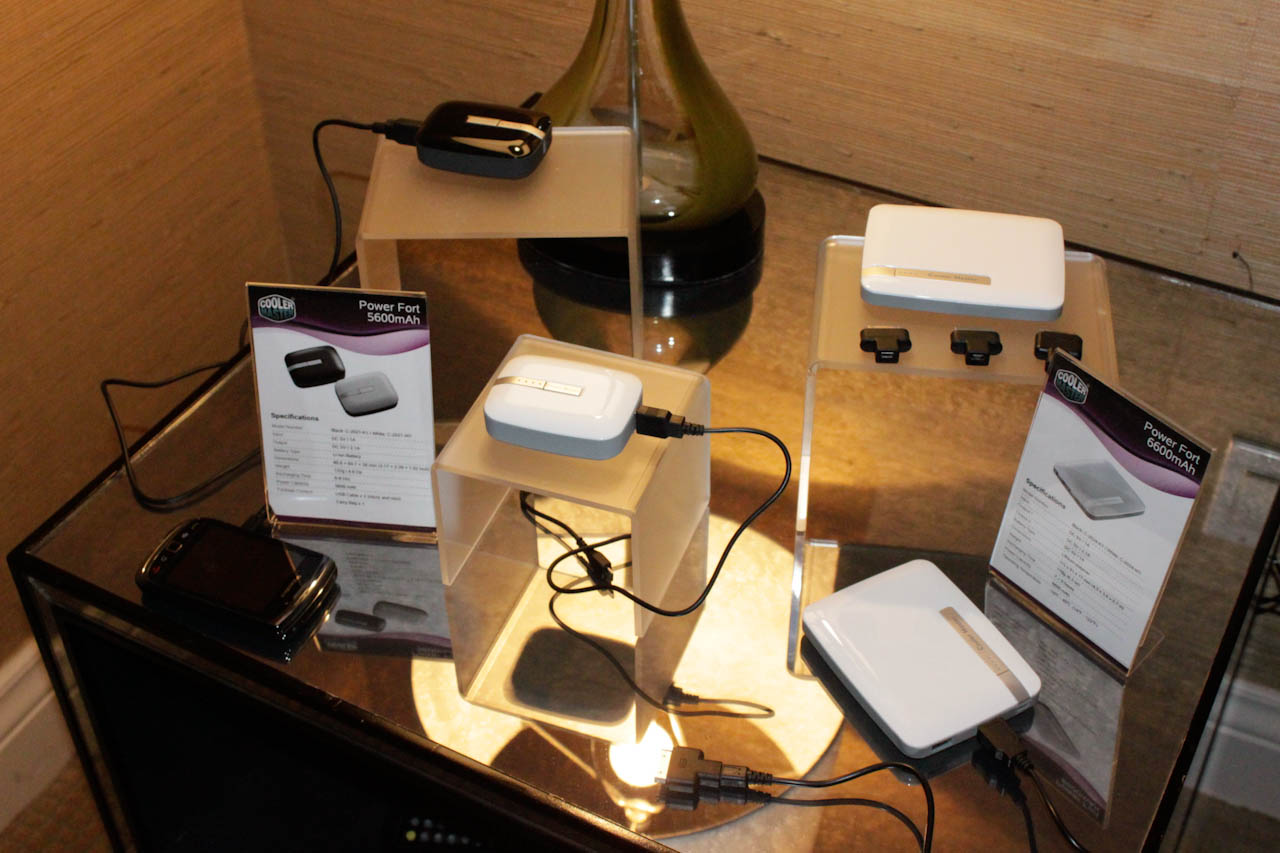 Lastly we got to go inside a secret NDA room; all we can tell you about the things we saw there is that we are VERY excited about them. We will tell you more about these as we are allowed to detail them.

Here is the final gallery for the CM Suite. Check out Part One for the walk through video.
{gallery}463{/gallery}

Discuss this in our Forum