Reading time is around minutes.
The Box and Goodies -
The HAF XM comes in the typical case box. The front has a picture of the case along with the name (HAF XM in case you missed it). The most important item on the front is the certification for three-way SLI and Crossfire. This is sure to grab your attention.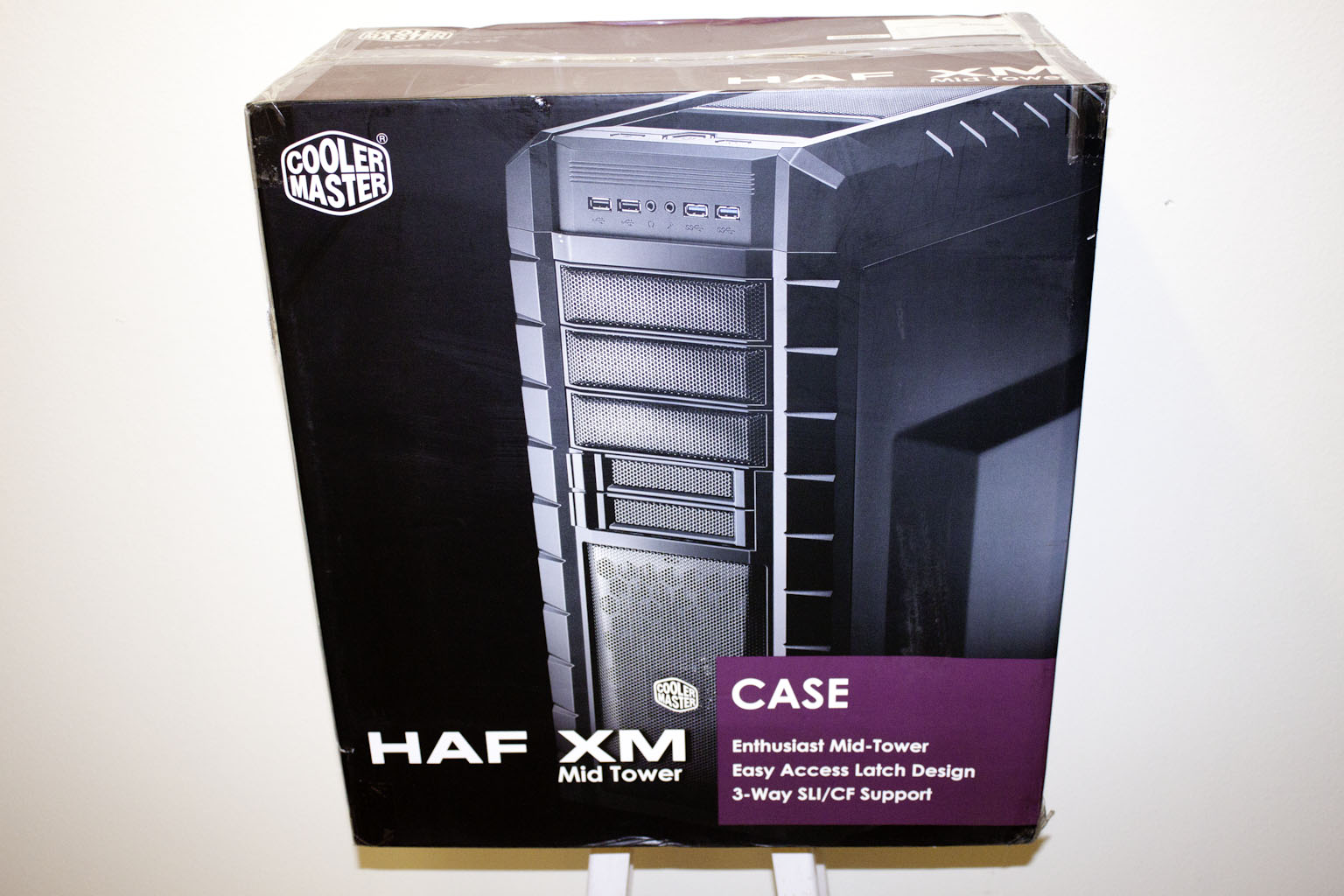 The back is much more interesting and has a nice tree-view layout with features highlighted. Our box took a hit during shipping (noticeable at the bottom) so initially we were worried about damage. Once we pulled the HAF XM out we realized that we did not need to worry. The large Styrofoam end caps kept it from being dented during shipping.