The Box and Goodies -
The HAF XM comes in the typical case box. The front has a picture of the case along with the name (HAF XM in case you missed it). The most important item on the front is the certification for three-way SLI and Crossfire. This is sure to grab your attention.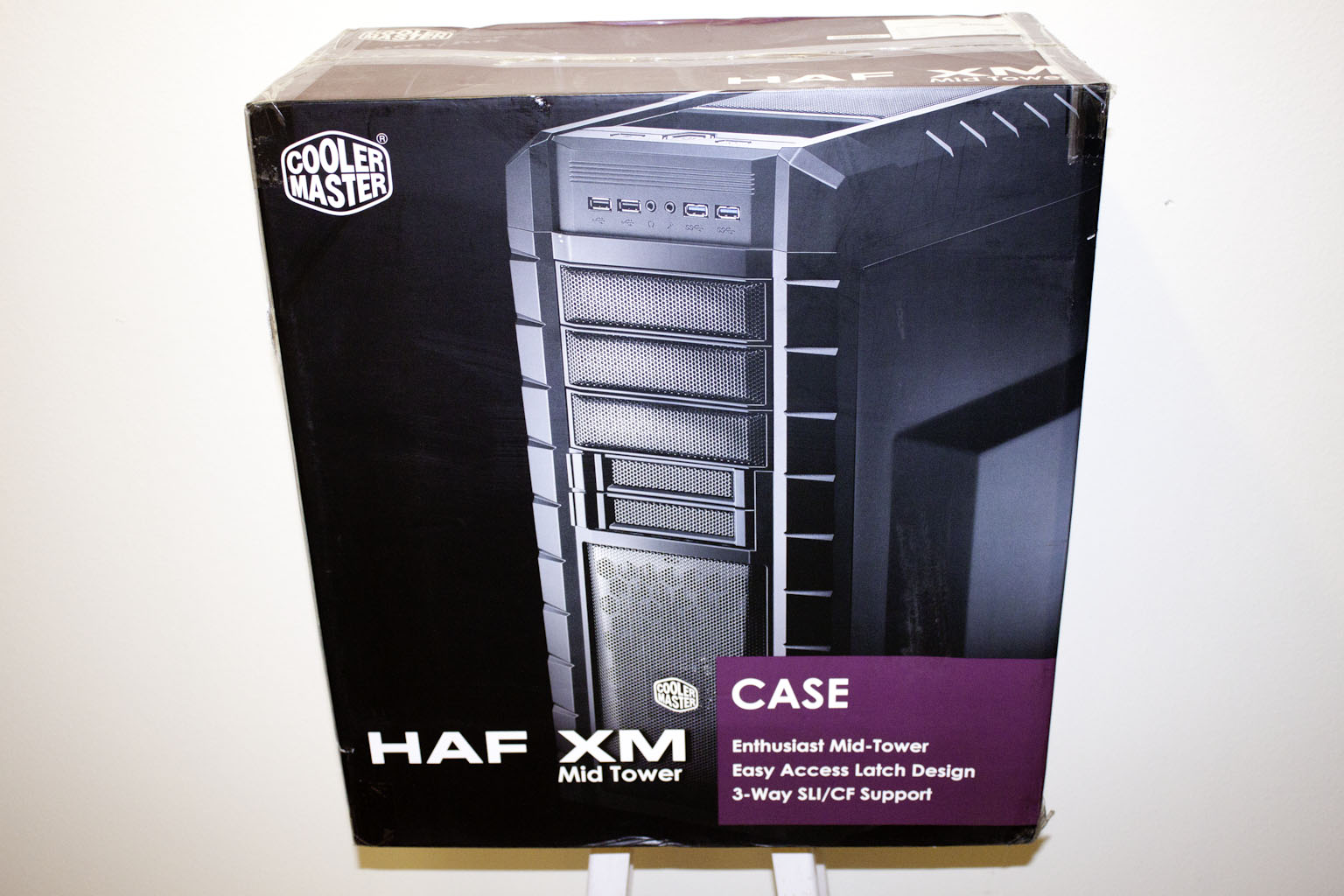 The back is much more interesting and has a nice tree-view layout with features highlighted. Our box took a hit during shipping (noticeable at the bottom) so initially we were worried about damage. Once we pulled the HAF XM out we realized that we did not need to worry. The large Styrofoam end caps kept it from being dented during shipping.
| | |
| --- | --- |
| | |
The Cooler Master HAF XM -
After you get through pulling off the outer plastic and toss the Styrofoam away you get to what you are really interested in; the HAF XM. According to Cooler Master HAF stands for High Air Flow. We would completely agree with them when it comes to the HAF line up. The XM appears to follow that same styling and design although the air flow looks to be more limited (perhaps more targeted).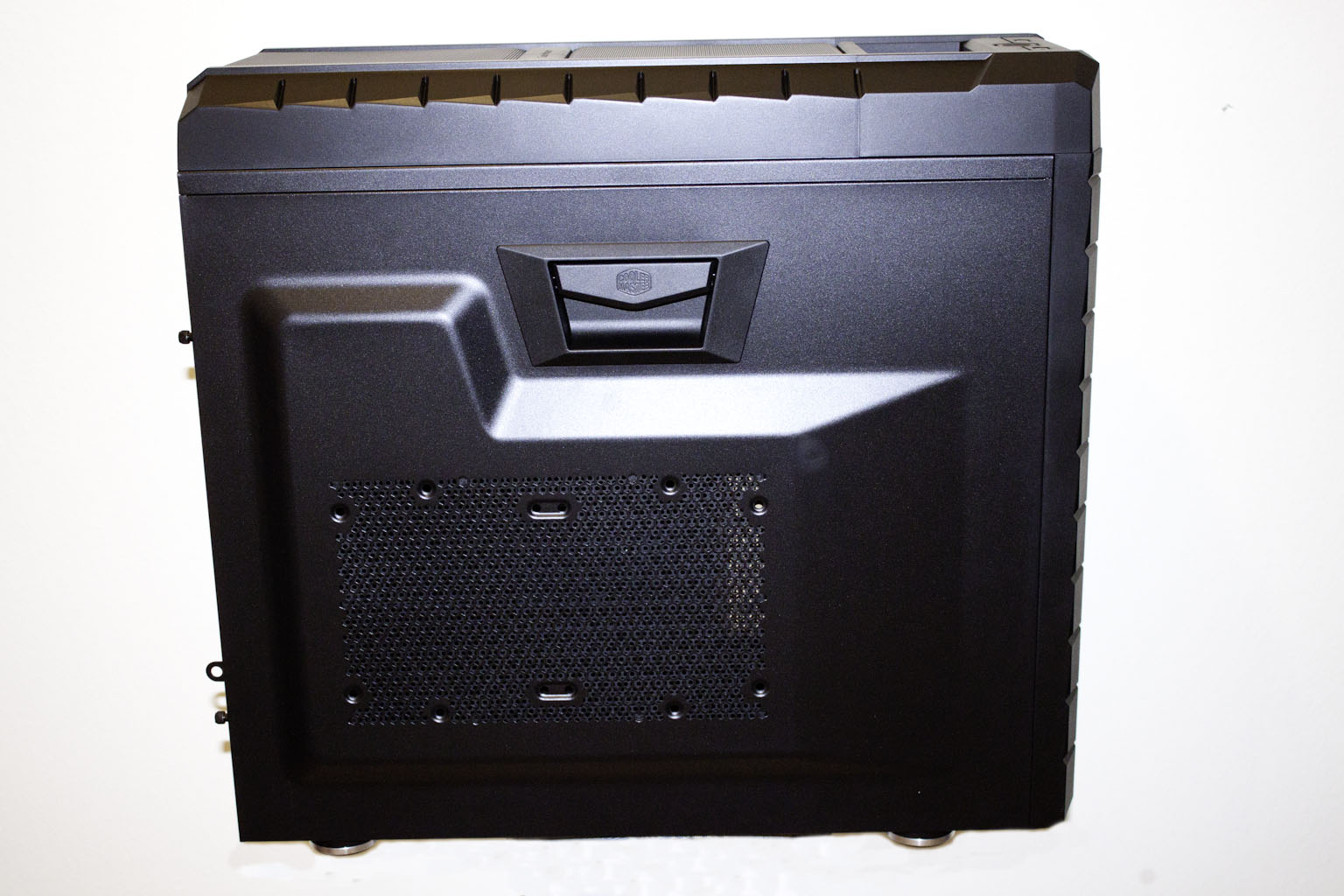 Checking out the HAF XM from the side you see that there is an opening on the side (with a mesh filter). That can support additional fans (as many as two 140mm fans or one 200mm fan). The height of this opening would put this right over your SLI or Crossfire setup forcing cooler air from the outside in (as we are sure you already noted). You do not get a window on the HAF XM and there are actually a couple of reasons for this; the first is simply to keep costs down, but another that might be overlooked by many is that Plexiglas actually retains quite a bit of heat. If you are serious about keeping things cool then a nice large window is not the way to do it. To make removing the working side easier Cooler Master has put in a handle. After you remove the two thumb screws at the back of the case you can quickly remove this panel with one hand. You simply lift the latch and the panel swings down.
Twisting the HAF XM around a quarter turn we can see the front and all it has to offer. You get another large opening for air flow with a good dust filter and a 200m fan (lit by a red LED) to pull in air. Above that you have two X-Dock bays. These are pre-connected and powered bays that allow you to quickly access your system drives (great for backups). Above your X-Dock bays you have the traditional 5.25-inch bays for optical drives. At the top of the case you have your front panel I/O ports. Cooler Master has put in two USB 2.0 and two USB 3.0 ports here (the USB 3.0 will run off of a motherboard header); these are on either side of the typical headphone and microphone jacks.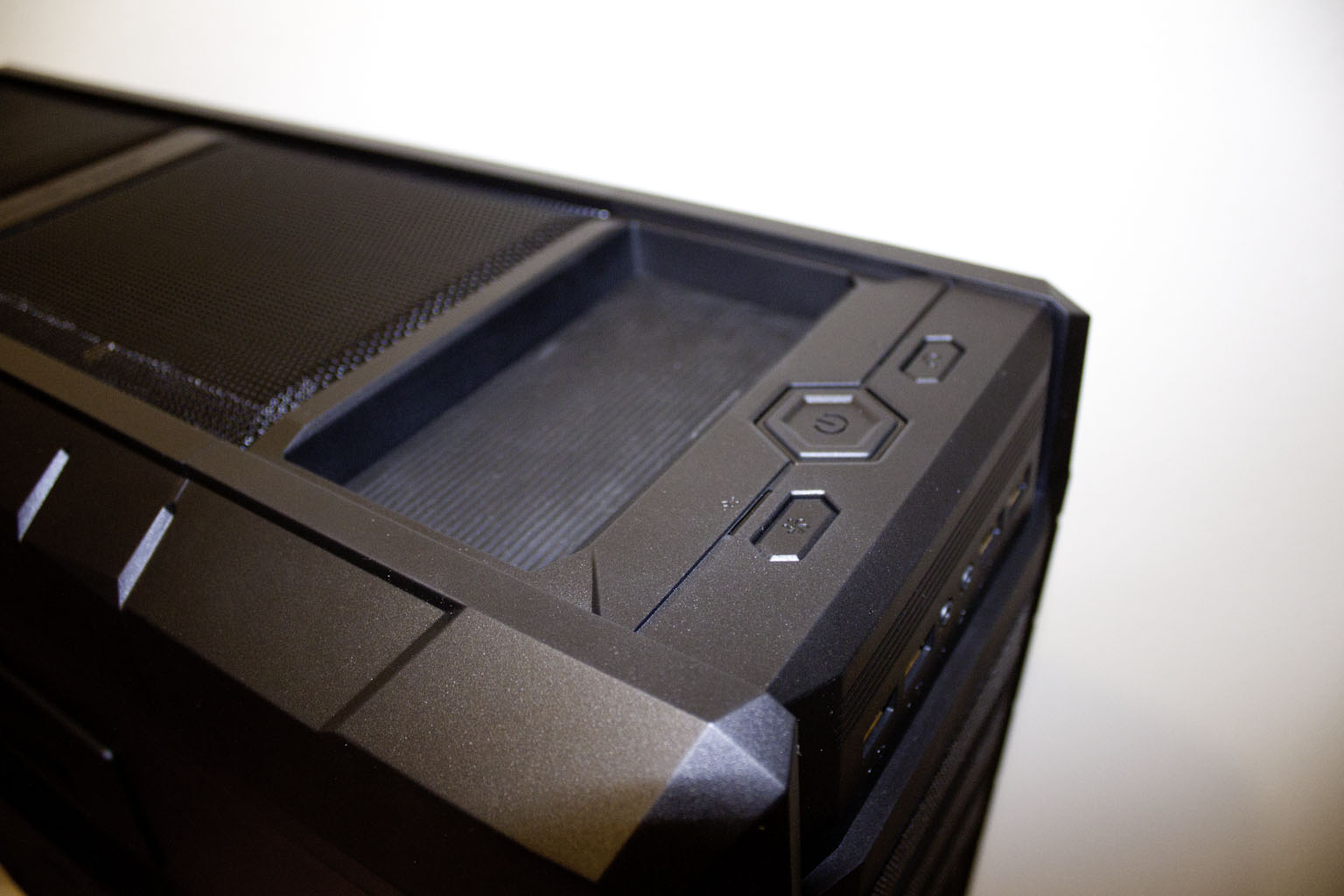 On top of the case you have a large hexagonal power button in the center of two smaller buttons. The one on the left will turn the LEDs on and off while the one on the right will reset your system (if it gets to that). There are also two LEDs embedded in a line right behind these buttons. These are for power and HDD access. There is a tray of sorts behind the control cluster that you can store things in. It is lined with a nice rubber matt that can be removed for cleaning. It is a great place to put USB flash drives or devices that charge via USB.
| | |
| --- | --- |
| | |
Right behind this we find two openings for top mounted fans. Cooler Master gives you one 200mm fan with the HAF XM but you will need to buy the second if you want both running. You could also remove the fans and mount a sizable radiator up here (a 280mm radiator will fit here). The fans are accessible by removing a single thumb screw at the back of the case.
| | |
| --- | --- |
| | |
Moving around to the back we find what looks like a very typical ATX case with a bottom mounted PSU. That is until you see how wide it is. The HAF XM is thicker than most cases. This gives you extra room for tall heat sinks (while the extended side panel s lets you keep the 200mm fan). For expansion ports you get 8 slots. This is great for that three-way SLI and Crossfire which not all that common in a mid-tower case. Beside the peripheral expansion slots there is an auxiliary slot. This slot is great for things like USB headers or if your audio card has extra components that would normally take up space for real peripherals.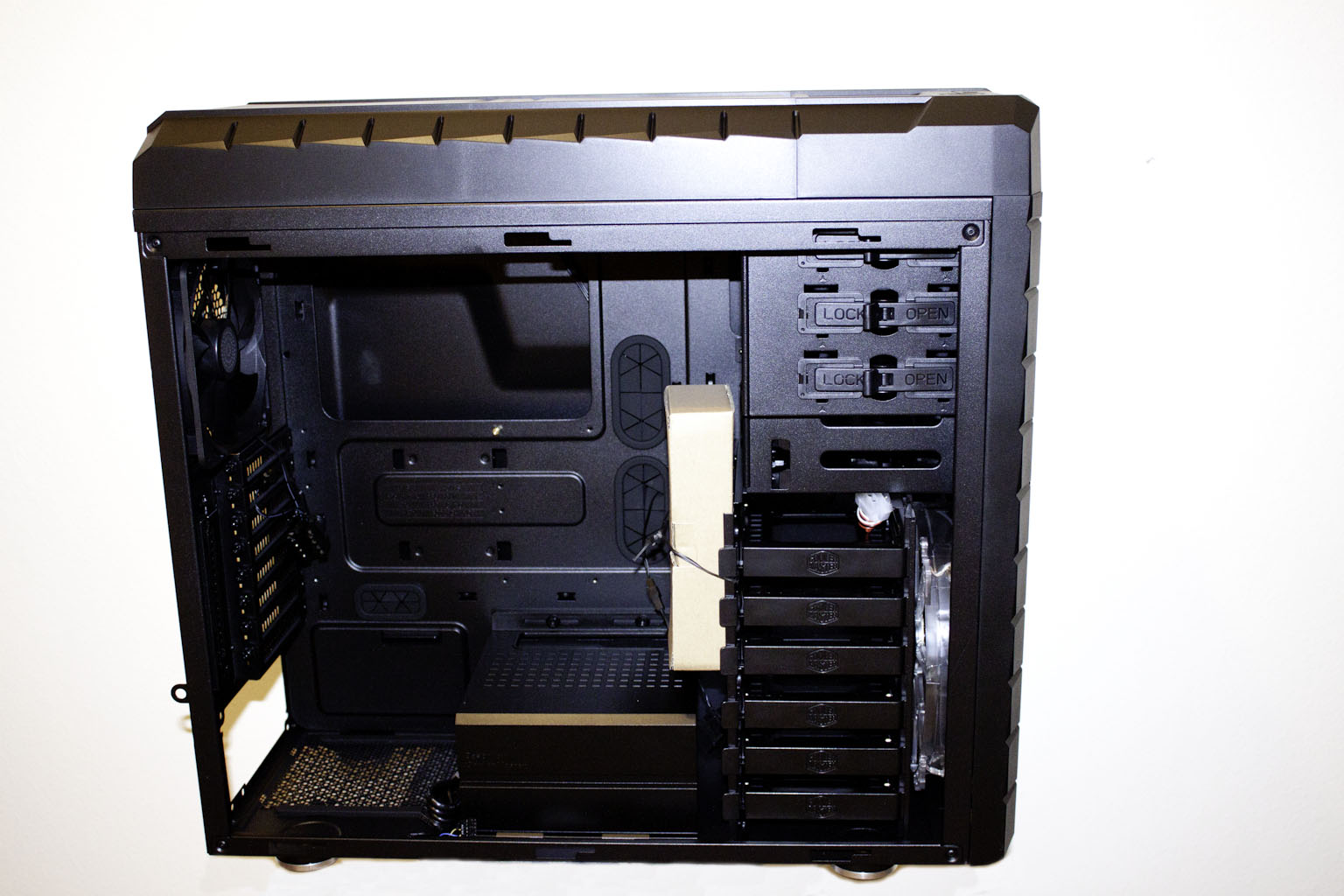 Now that we have covered the outside lets pull off the side panel and see what is inside. Cooler Master has certainly given you a lot of options inside the HAF XM. You have six side mounted 3.5-inch drive bays that are slide-out trays. You can see that 200mm fan we talked about before and the side mounting allows for better cooling than the more traditional front to back mounting (it is also easier to get the drives in and out once the motherboard and other components are in). The 5.25-inch bays are all tool-less. Installation is accomplished with a simple lever. Cooler Master even added in a 2.5-inch SSD bay on the back plane just for good measure.
The backplane is clean with a large opening for installing heatsinks or water blocks while the motherboard is already mounted. There are multiple cable pass-through areas for solid cable management (even for someone like me). You also get a nice shroud to hid any excess cables if you are not using a modular power supply. This last is a great touch as it does help keep things cleaner and even cooler.


The HAF XM looks to be very well put together so far. Now let's see how easy it is to build a system into it.


Performance -
Like most things that I review I tend to look at more than one aspect of performance. For me a case has to offer several things before it makes the cut. One of the first things it has to do is be easy to work with. It can be the best looking case on the planet, but if you cannot get your parts installed properly well then it is useless. The next thing it has to do is keep your parts cool this is the air flow test. Lastly (in my book anyway) it has to look good.

Ease of Build -
The HAF XM was very easy to work with. Even the pre-setup for installing the motherboard was simple. The holes for a standard ATX board were marked and they were easy to see. After getting the UCP 1100 non-modular PSU in place (which did not line up all that easily due to the PSU more than the case) we were all set for the rest of the build.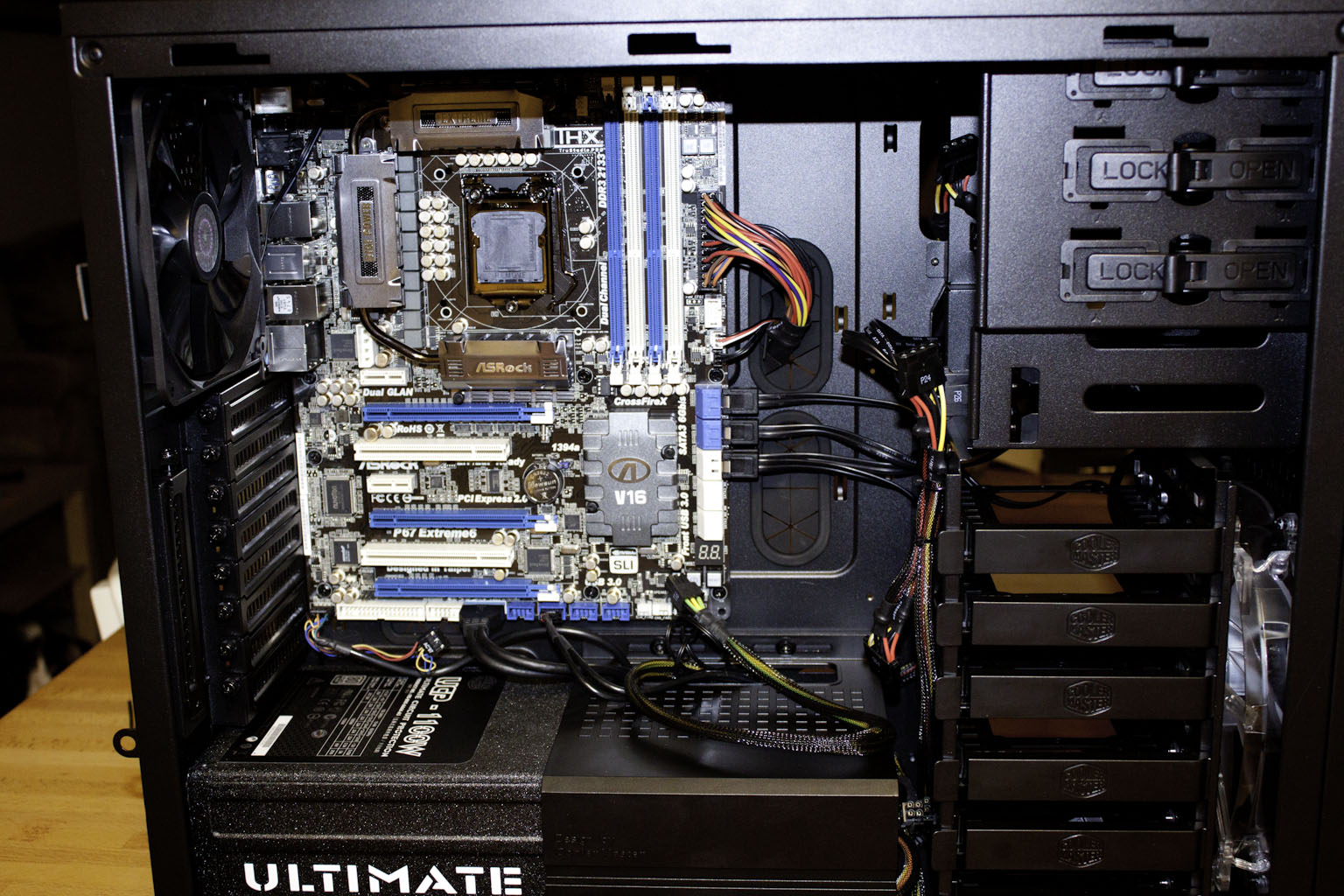 We wanted to try out the opening in the back plane so we mounted the motherboard first and then put on the CPU memory and heatsink (normally we would do all of this outside the case). The ASRock P67 Extreme6 fit into the case without any problems. We still had access to all of the pass –through ports although the one right above the PSU was difficult to work with.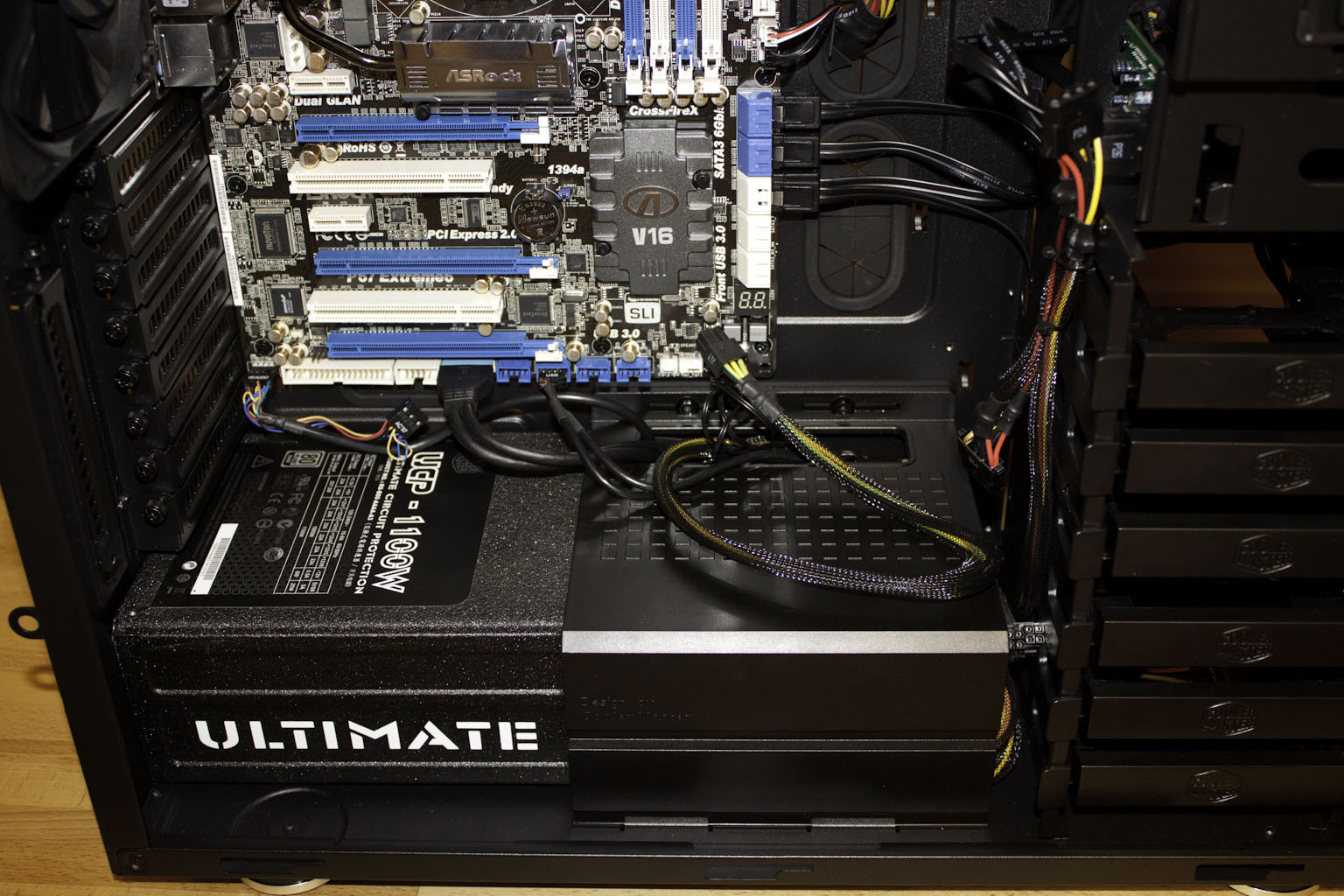 As you can see in the shots below (of the major build points) even a beginner can get very good cable management with the HAF XM. This will mean much better air flow for those components that need to be kept cool. This particular build took very little time to complete (about 45 minutes with stops for pictures) and you can see that it is still very clean.

Air Flow -
When we were building our system inside the HAF XM we could easily see the air flow paths. Although these are nothing new (and are typical of an ATX Mid-Tower) we did note that the Cooler Master HAF XM goes the extra mile to make sure you have very little to obstruct these paths. We mentioned the cable shroud earlier and this is great to make sure any unused cabled are out of the way but it also helps to limit the amount of hot air the PSU puts into the case. The side and top mounted fans help to keep air moving across the components that generate the most heat (and in a more natural way in and up). We do think that Cooler Master should have included a 200mm fan for the side panel with the case, but we imagine that would have put the XM out of the price point they wanted to hit (and keep their margin).

Aesthetics -
Aesthetics is a rough subject; what I think looks good might be unattractive to others. Because of this I usually do not subject you to just my opinion of how good or bad a case looks. I tend to ask a wide array of people and get their input. This should give you a much more broad impression on why people might find this case good looking or not. We use out standard 1-5 (one being terrible and five being awesome) we ask two questions. On a scale of one to five rate the HAF XM for coolness and then we ask the same question for overall looks. Then we ask for a one or two word statement that best describes the HAF XM for them.
| | |
| --- | --- |
| | |

The HAF XM is not a good looking case; there is no other way to put this. It has its charm, but it is, in the end, simply a block, bulky case. The flat back accentuates this and makes it look even more like a block of metal and plastic. We are not fond of the look as the lines give it an ungainly appearance despite its obvious features. Again we expect that this is to keep costs low, but it might also make a few gamers look to other more stylish cases to put their hardware in. Still as this case is aimed at the lower price point gamers that want to have a more flexible case the looks might not hurt it too much.


Value -
Value is another very subjective topic. What is expensive to some might be a deal to others. You can look at this topic in multiple ways. One is raw price and the other is what you get for the money. Each is accurate and both are correct ways to look at price/value. We tend to look at features, performance and real-property when we discuss value. However, we also take into account the raw cash cost of the item. At $160 the Cooler Master HAF XM is an excellent value (even if it is not that good looking). You get a very flexible case that you can grow with in addition to one of the easiest cases that we have worked with for cable management. If you have ever tried to hide the cables from a non-modular power supply over 1000 watts you will know that what the HAF XM can do here is amazing. The airflow options along with the ability to handle three-way Crossfire and SLI only add to the value you get here. We would have no problem laying down $160 for this case although we do wish it was a little better looking.

Conclusion -
As we mentioned before, once you get past the looks the HAF XM is a solid mid-tower for gaming, workstations and pretty much any other system that needs room, expandability and good airflow. During our build with the Medusa like UCP 1100 we were more than amazed at how quickly the HAF XM tamed the cables that we did not need and being able to tame that mess can be half the battle when it comes to keeping up airflow. The multiple pass-through ports in the backplane allowed us to quickly and easily run things along the back (and out of the way). This will give you the chance to build a very clean and unobstructed system into the HAF XM. On the downside, no one will be able to see how clean it is as there is no window (again for cost here). Overall Cooler Master has a good offering in the mid-$100 price point in the HAF XM. You are going to get items and options that you would be hard pressed to find in many cases that cost more. If the HAF XM looked better it certainly would have deserved our Gold Key award with everything that it brings to the table. As it is; the HAF XM merits our Silver Key for amazing cable management options, airflow and for price.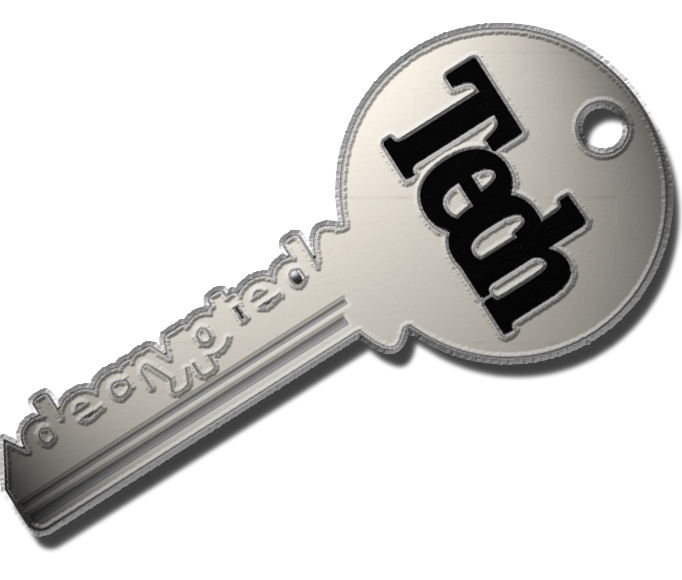 Discuss this in our Forum