Reading time is around minutes.
The Layout -
The layout of any motherboard is important. Even simple mistakes in component placement or the signal traces can cause major issued in performance and stability. With the ATX form factor we find that this is even truer; the devices we drop onto them demand more and cleaner power while the signal speeds push faster and faster. The Gigabyte A55M-DS2 is listed as a Micro-ATX board but it has some odd dimensions for one. Typically a Micros ATX board is a square between 6.57 and 9.6 inches on each side. The Gigabyte A55M-DS2 measures 8.86 x 6.85 inches. It makes it look like a shrunken ATX board to be honest.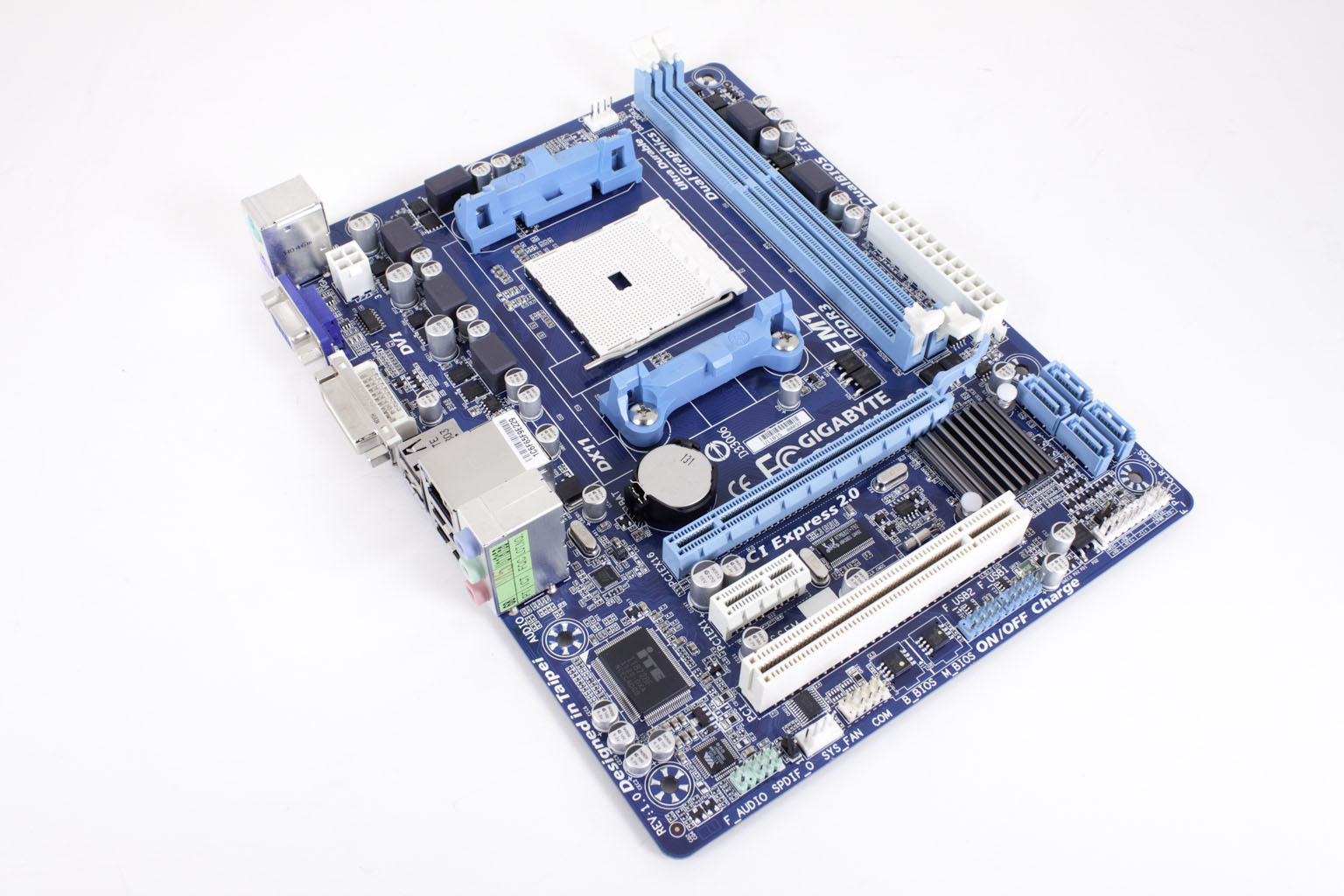 The largest visible feature of the A55M-DS2 is the FM1 socket and the new open fan mounts. This pretty much dominates the board. Still they say you should always start at the beginning so let's kick off our walk around at the normal spot. As with most Micro ATX motherboards the A55M-DS2 has two slots for memory these sit close to the 24-Pin ATX power connector. Taking a closer look at the FM1 socket again we see that the area around it is very clean. We can also see that Gigabyte did some work on making sure the traces were tuned properly from the CPU socket to the memory slots and also to the rest of the board. The A55M-DS2 is also not a terribly power hungry product and only requires an extra 4-pin power connector to make sure you have enough power to run the CPU. You can also see that there is no heatsink on the board for the power regulation. This could be a good or bad sign especially considering that this board appears to be intended to run 24/7.
| | |
| --- | --- |
| | |
For expansion Gigabyte gives you a single x16 PCIe 2.0 port along with an x1 slot and a standard PCI slot. Not much in the realm of expansion potential, but much better than nothing. The A55M-DS2 only comes with four SATA 2.0 ports, but in an entry level system this really should be more than enough even if you decide to try out the onboard RAID.
Moving around to the back we find a very stripped down I/O panel. Normally even on the lower end we see AMD offering HDMI or at the very least Display Port. However on the Gigabyte we find only DVI-I and VGA. Also conspicuously missing are the USB 3.0 ports and 8 channel surround sound. Instead we only have four USB 2.0 ports (plus two additional headers on the board) and possibly 6 channel surround.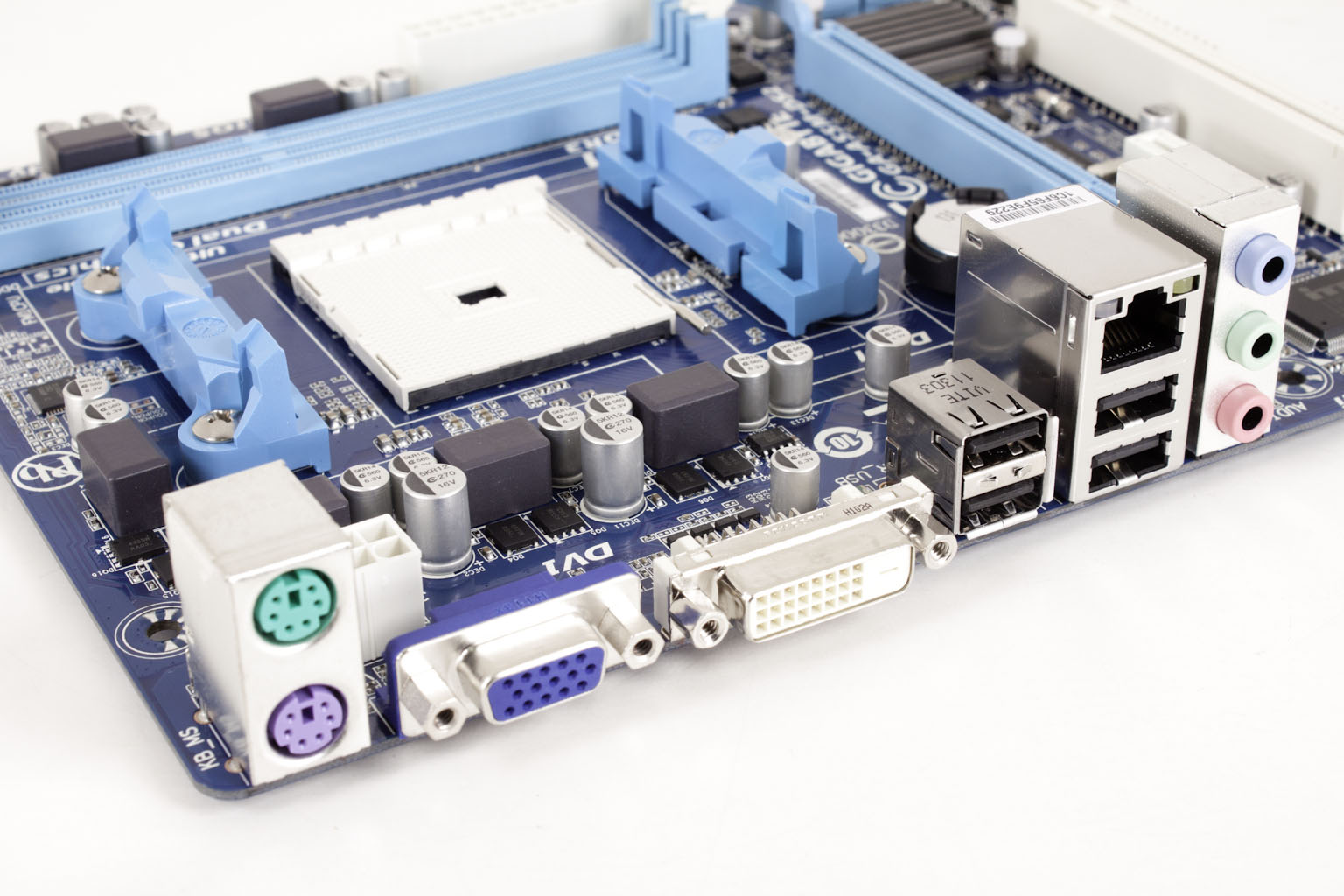 Overall the board has a nice design, but has left us wondering exactly where it fits into the market.