Reading time is around minutes.
The Box and Goodies -
The box the A75-UD4H comes in harkens (yes I used harkens) back to Gigabyte's older box designs. These were on the gaudy side and could be chaotic. The front of the box has an image of a red sports car that is supposed to indicate speed. In place of the old Ultra Durable logo or the 333 logo we find a new "Super 4" logo. The Super 4 stands for; Safe, Speed, Savings, and Sound. We will cover what these mean in a little bit in the features section. One thing that really stands out on the front of the box is the DX11 logo. This little innocuous item is important as right now there are no DX11 built in GPUs from Intel.
The back of the box has a more detailed listing of what the Super 4 stands for along with some other marketing material. Inside the box you will find the basics; four SATA cables, two manuals, a Driver DVD, and an I/O shield.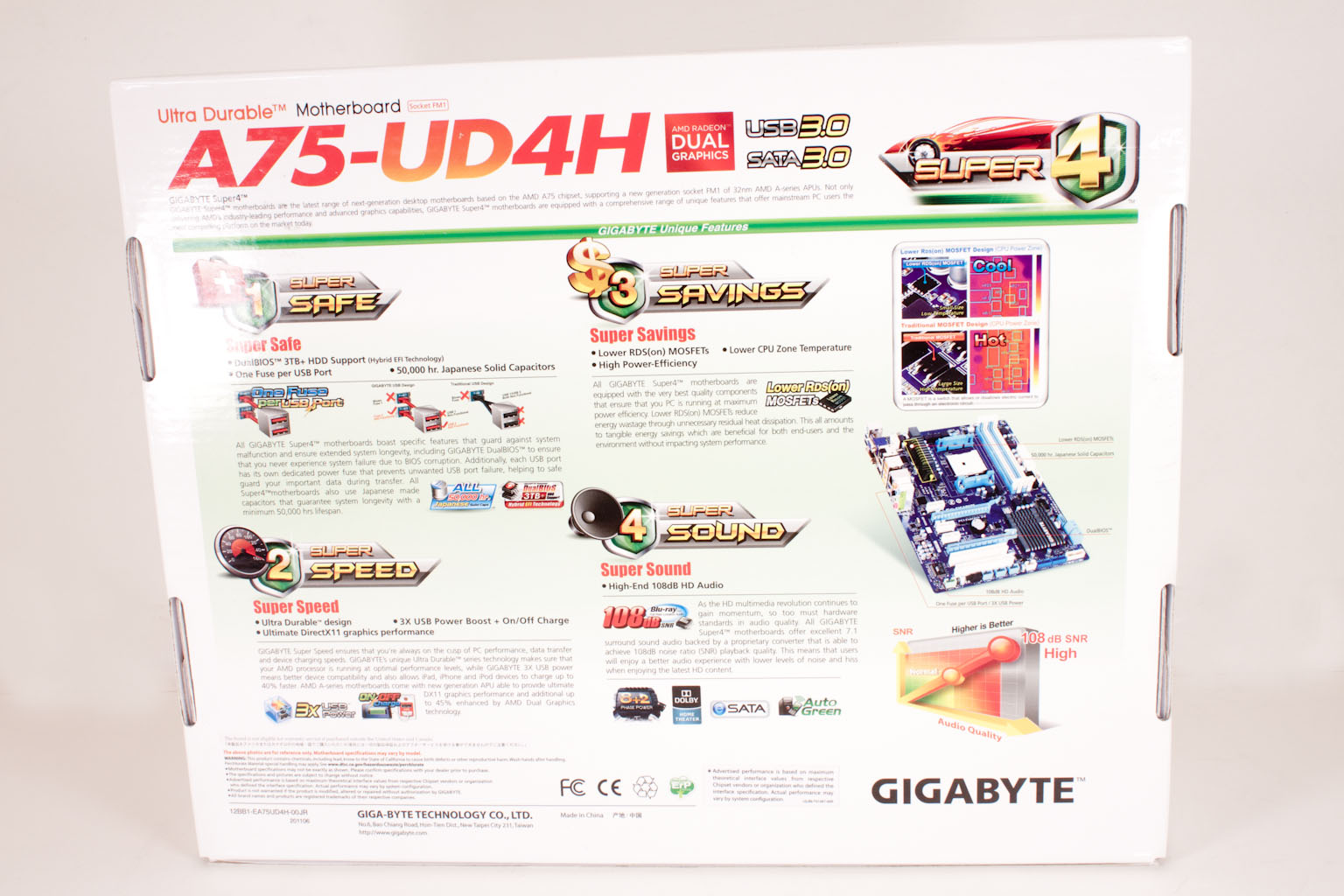 The box, while gaudy does pique our curiosity about what the A75-UD4H can do. Well now that we have everything out the box, let's take a look at the layout and some of the design features included.