Reading time is around minutes.
The Box and Goodies -
Although Gigabyte has changed the color of their boxes they have not really changed the content or the layout of them. You get a sleek black box that has an artistic shot of the Z87X-UD3H right above the name of the board. Below this we have some of the highlights of the board.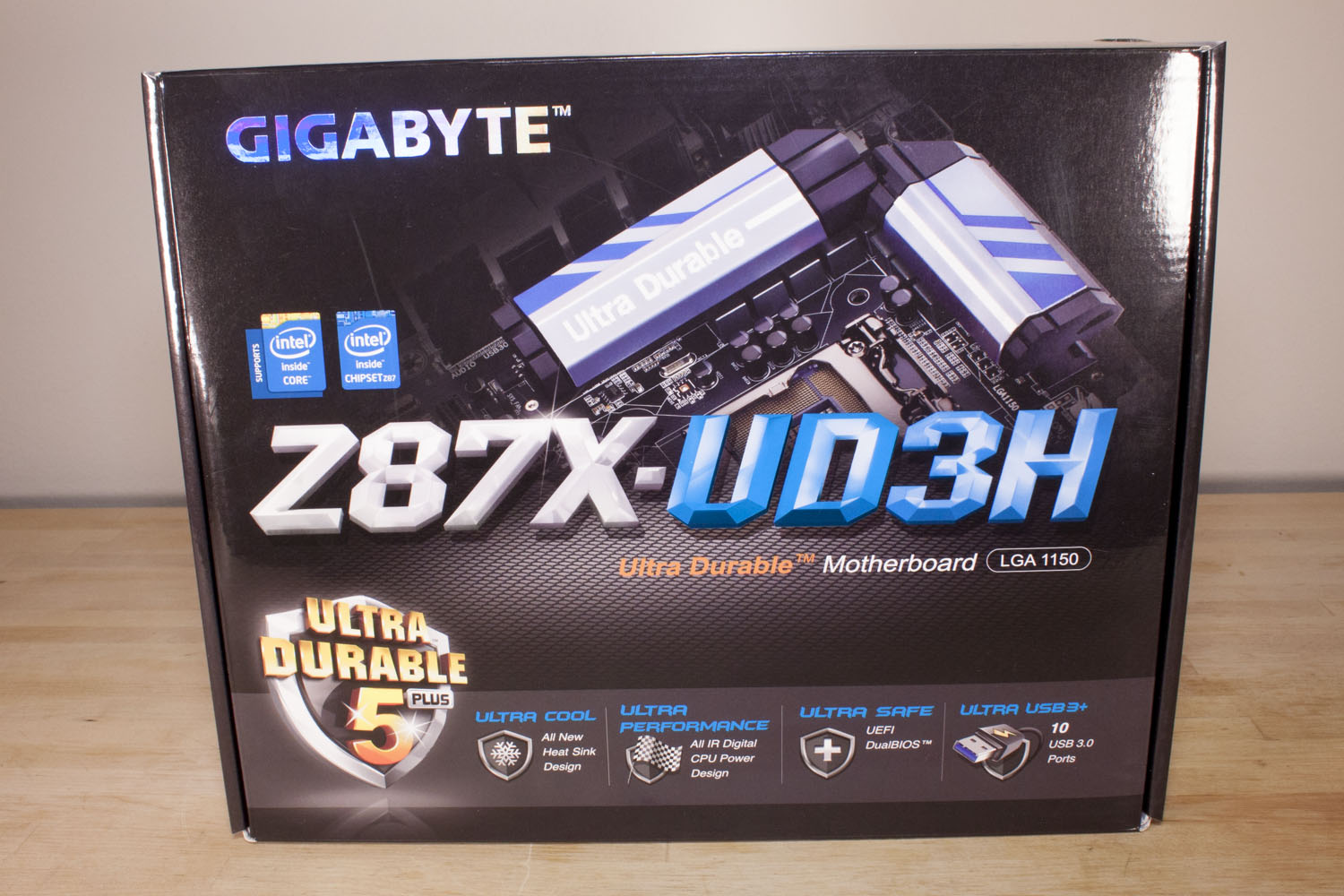 Flipping around to the back you get more marketing information along with a decent picture of the board with labels indicating what each part is and how it benefits you. There is also more marketing material on the back and in keeping with the new trend there is a QR code that you can use to get more information if you happen to see this board in a store.
Inside the box are the basics you need to get working. You get a couple of manuals, a driver/utilities DVD, four SATA cables and an SLI bridge.