Reading time is around minutes.
The Box and Goodies -
The box that the Z97MX Gaming 5 ships in is pretty nice. Instead of the usual cardboard it is coated just to make photographing it more difficult… Ok well it also protects from damage and moisture. The front is clean with very little imagery other than a large red eye and the name. You have the obligatory logos from Intel as well.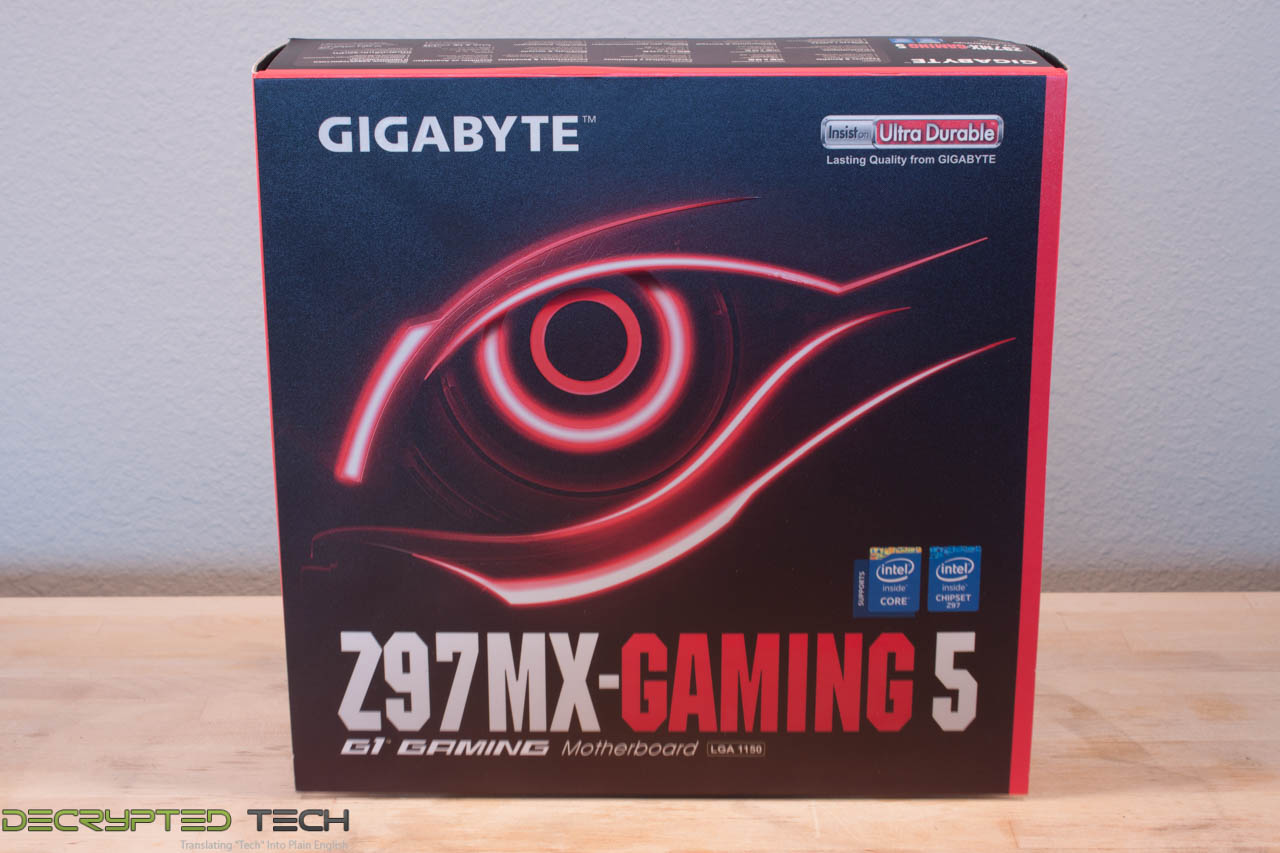 The reason for this clean front is that Gigabyte has made the top cover a flip top. When you lift this you get a close up picture of the motherboard and a listing of important features.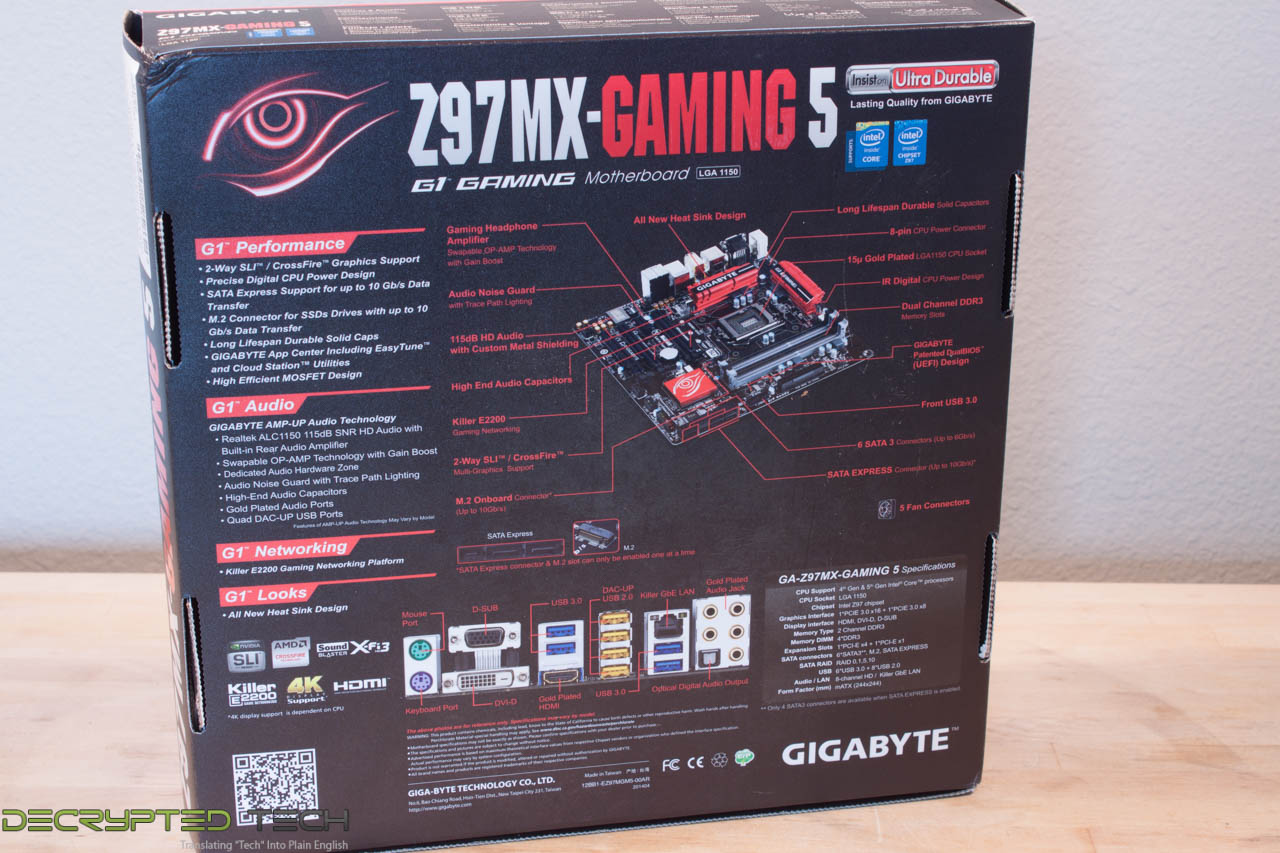 The back has more of the same and also a QRC image that will let you grab some additional information with your mobile.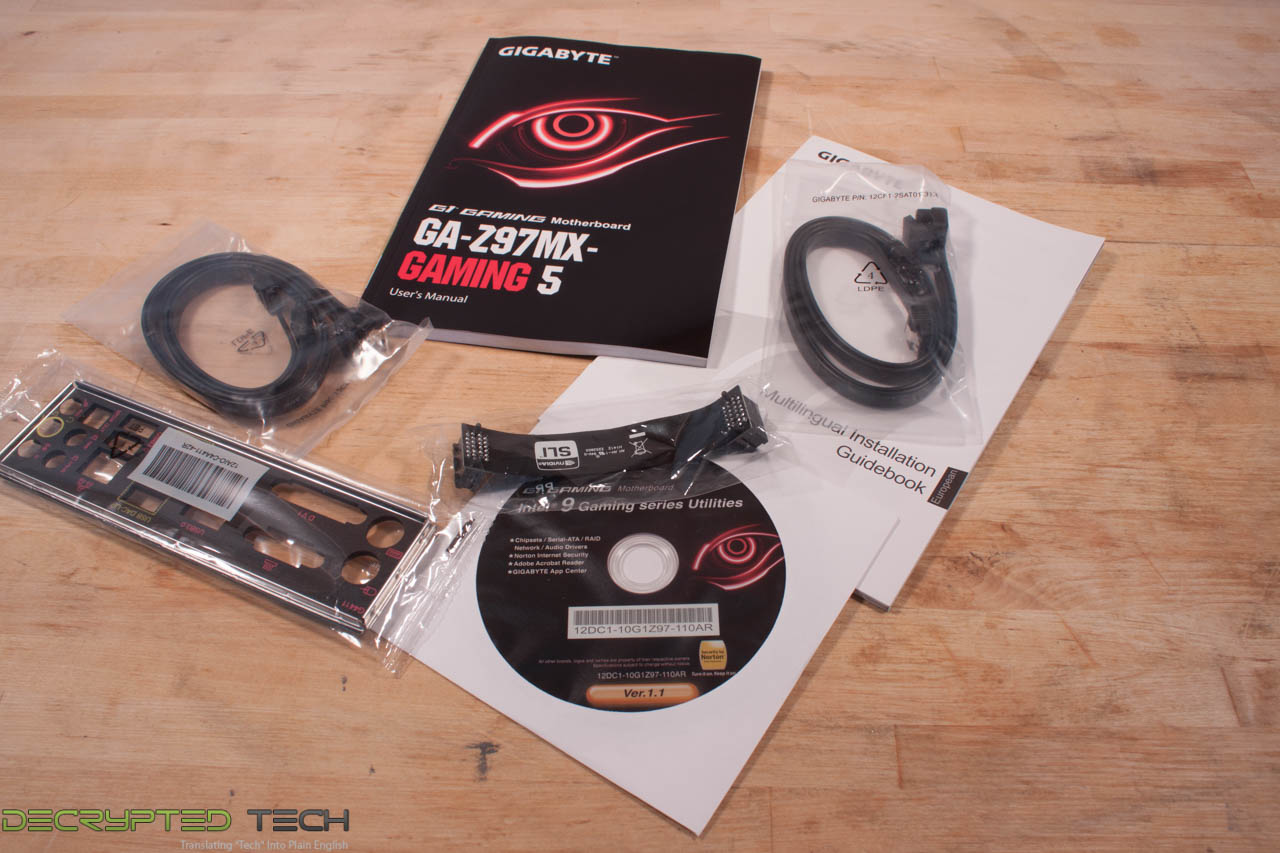 Inside the box we find the basic stuff that you need to get things going.