We expected to see Google enter this market eventually as the 7-inch market currently is building but, does not truly have a leader in terms of technology or style. This is not to say that there are not some good 7-inch tablets out there, there are so this is not a case of Google saying "you are doing it wrong" like Microsoft is trying to claim. It is more of a push to enter this arena for some of the larger companies like Samsung, LG, and Acer etc.

It is something of an open market and fills an actual need to get a leading product out. We might also add that Google could be doing this to pre-empt a possible 7-inch iPad, but as Apple has not shown any interest in this arena we doubt that was one of the major factors.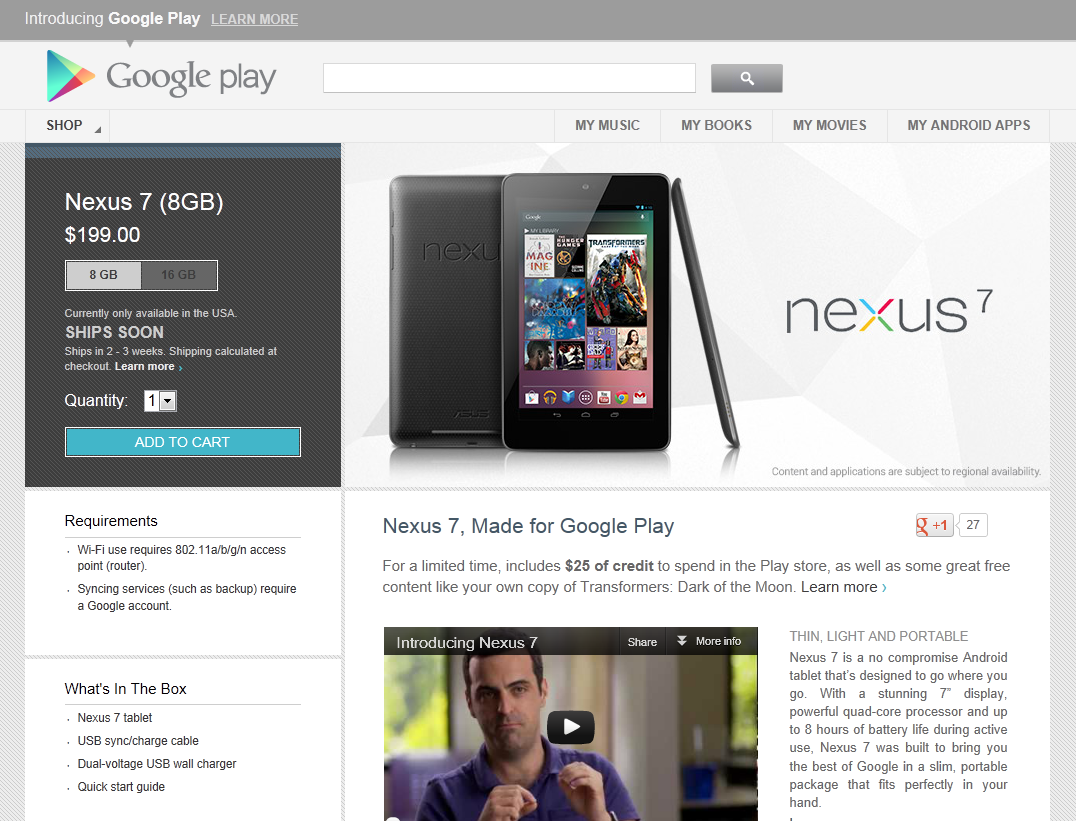 What is interesting is the choice for manufacture. Instead of using their own company they have chosen to enlist the help of Asus. Asus is fast becoming known for their innovative designs and Google made a good choice in a partner here. The choice might also be to help alleviate fears that Google will lock out their partners now that they have their own phone and tablet making company in the form of Motorola mobility (it might also be because Asus is not currently being sued by Apple unlike Moto and Samsung).

Either way we are actually excited to see this product hit the market and at the price point it has ($199 for an 8GB and $249 for the 16GB model). It will give the 7-inch market a performance and price leader that it truly needs and open this up to more innovative designs.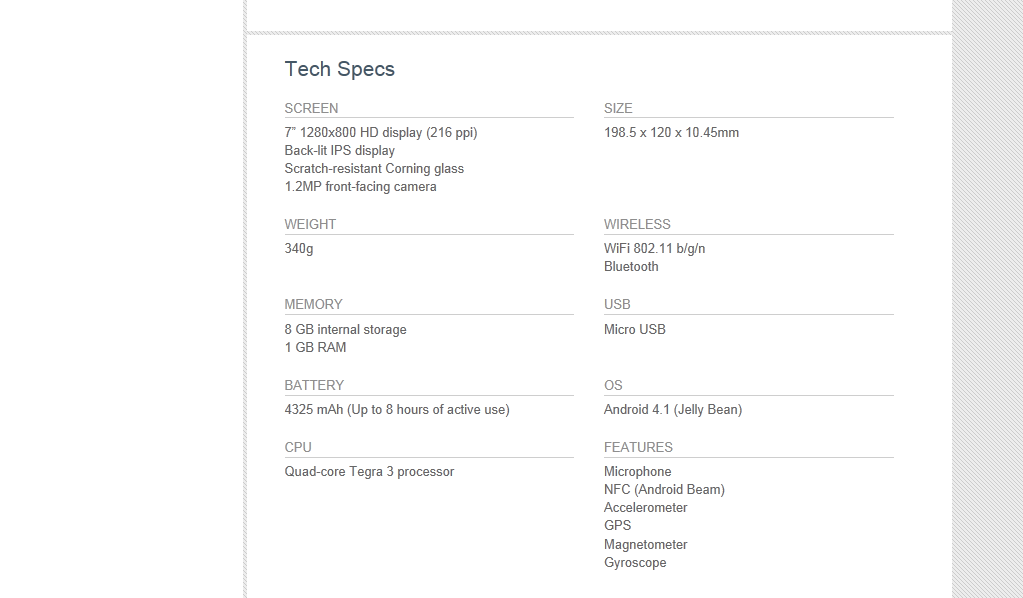 Unfortunately Google has pulled the links to the page on the Play Store, but we did manage to grab a screen shot of the intro and also the specs.

Discuss this in our Forum