Sunday, 23 October 2011 22:44
Ice Cream Snadwich will help bring Developers to Android
Written by Sean Kalinich

Reading time is around minutes.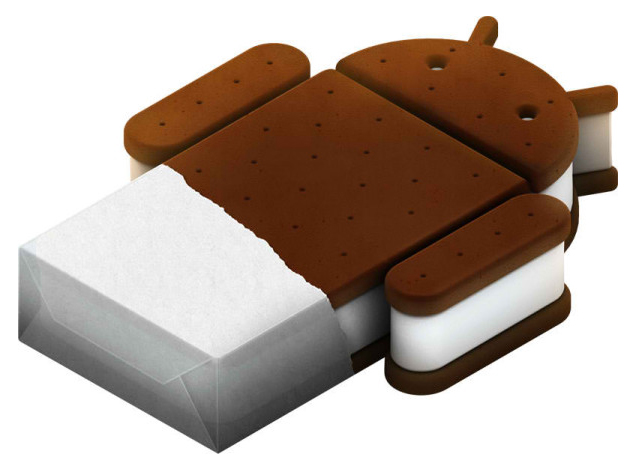 There has been a lot of talk recently about the vast difference between the number of Android tablets on the market (around 6 million) and the number of iPad devices (about 30 million). There have been multiple excuses, causes and items to blame for this difference, but one that has been overlooked at almost every level is simply time. The original iPad launched in April of 2010 by comparison the first Android tables (of comparable size) did not hit the market until early 2011. Yes there were 7-inch tablets and even some terrible ones running Android 2.0 that were 10-inch but most of these were very short lived. By comparison the first real Android tablets running Honey Comb (Android 3.0) were not launched until around February/ March 2011. This put them in the market at the same time the iPad 2 was being delivered. Now, if you think that this did not impact sales you are seriously deluded. People are always going to go with what they know and trust. At the same time that the iPad 2 was selling out there was also a large number of iPads hitting the second hand markets (eBay, Craig's List etc.). This only continued the cycle as people were looking to get these devices from former owners. The next thing that Apple did right was to push these to Target and WalMart. That put them in line with the "price conscious" consumer. After all, if you can buy it at WalMart it must be a good deal right?

So with over a year head start, better marketing and a firm foot hold in the consumer's mind Apple now has a 24 million unit lead on the Android Tablet. But, let's look at where the Android Tablet is in reality. In only 6.5 months Android Tablets have managed to carve a 6 million unit hole into what was once Apple's own playground. This is pretty impressive considering Apple claims that Android is inferior and that their OS is fragmented. If you doubt that Apple is concerned about the sudden success of the Android Tablet, just look at the number of lawsuits in progress where Apple is asking for an outright ban instead of monetary compensation. That above all is a big indicator of their mindset.

But what has really gotten Apple so bothered about this? After all it will take years (probably 2-3 just like the iPhone) for the Android tablet to overtake the iPad so why is Apple trying so hard to kill them now? To put things simply, Apple has a problem with iOS. There are two of them that have to be maintained. The iOS for the iPad is not the same as the iOS for the iPhone. For a developer this is a nightmare as they have to write two versions of their app if they want to cover both products. This is a headache to say the least. With Android and their tile based UI there is no reason to write for more than one screen size and this is with Android 2.3 and 3.0. When Ice Cream Sandwich(ICS) hits the market the division will be almost nonexistent. A developer will be able to write one app and not worry about different screen sizes or versions. This will be huge (right up there with Android's full support of Flash) and could be an item that will lure some developers away from the Apple camp.

Of course this is not an indication that Developers will leave en masse especially with the fear of being locked out of Apple's walled garden. It is an indication that more developers are likely to work with Android as the ROI (Return on Investment) is going to be much higher than what they will get doing double the work for Apple.

Although the convergence of ICS on the Android Based tablet is a step in the right direction, there is still a lot that Google has to do to grab a larger market share. They have to find a way to wall off certain apps for the average consumer while still allowing the freedom to explore to the more technical. I have talked to more than a few people about this and there are major concerns with owning an Android tablet. Most of these have to do with the type of content and the danger of malware in the Market. Until this can be dealt with it is doubtful that a larger number of people will shift from the safety of Apple's iTunes garden and enter the jungle that is present in the Market. Google also has to worry about Microsoft entering the ARM based tablet market sometime in late 2012 or early 2013. Personally I think that we will not see a larger adoption of Android tablets until ICS is in full swing. Once that happens and people see what they can have and do versus what they cannot do with the iPad and iPhone things will change.

Discuss in our Forum
Leave a comment
Make sure you enter all the required information, indicated by an asterisk (*). HTML code is not allowed.