Thursday, 27 October 2011 22:35
LSI buys Sandforce for $322 Million..
Written by Sean Kalinich

Reading time is around minutes.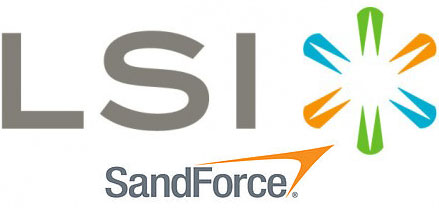 LSI, maker of storage adapter cards and other such fun products has bought Sandforce for a whopping $322 Million in cash. We all read about is yesterday with everyone pushing out the press release, but the question is, what does this mean to the market? I asked a contact of mine in the DAS (Direct Attached Storage) performance group and was surprised to hear that they did not know anything about the deal.

This means that this deal is outside the normal company envelope. While we are certain that LSI will be producing SSDs in the future it does make me wonder how this will impact the way their company operates. After all LSI has had a long standing partnership with Seagate and at one point it was rumored that delays in the Pulsar Enterprise class SSDs was due to LSI building their own SSD controller. Now we wonder if there was some truth to that rumor.

So what does the combination of LSI and Sandforce mean to the market? For the short term you can expect the price of SSDs using the Sandforce controller to go up as they have to pay for this deal somehow. Next we are sure that LSI will enter the PCIe SSD market in the next 12 to 18 months. This will probably be followed by an enterprise class SSD to rival the ones that Intel and Seagate are producing. After that the consumer drives will start hitting and another SSD player is born. It is an interesting thing, not all that long ago someone told me that making HDDs was a hard and demanding task, but anyone with flash memory could make an SSD. Given the number of companies on the market making SSDs we have to agree with them, but then again an SSD is like Pizza; when they are good, they are very good and when they are bad… well they are still pretty good.

We are looking forward to finding out more about what is going on with Sandforce and LSI in the coming months, the deal won't be final until probably 2H 2012 so there is still the chance that something will pop up. In the meantime we are going to see if we can find out more from both LSI and Sandforce about this.

Discuss in our Forum
Leave a comment
Make sure you enter all the required information, indicated by an asterisk (*). HTML code is not allowed.