Reading time is around minutes.
The Box and Goodies -
The box that the GoSafe TPMS arrived in was much smaller than I expected. It did have the prerequisite marketing information on both the front and the back of the box including a list of reasons you would want to grab this.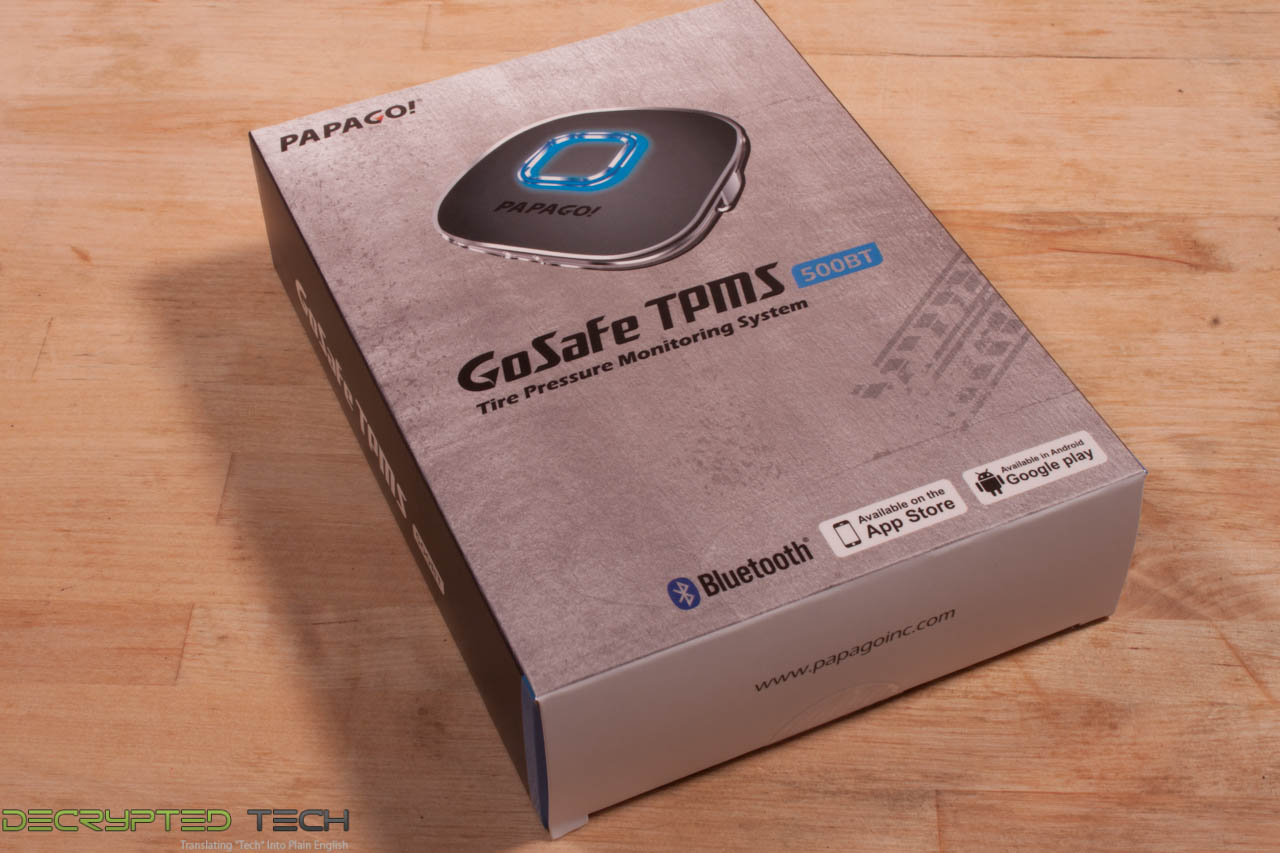 Inside the box you will find the four pressure sensors and a receiver/transmitter. Also in the box you will find a Velcro pad, a small wrench and two bolts (intended as an anti-theft device) four batteries for the sensors, a manual and a DC adapter for the receiver.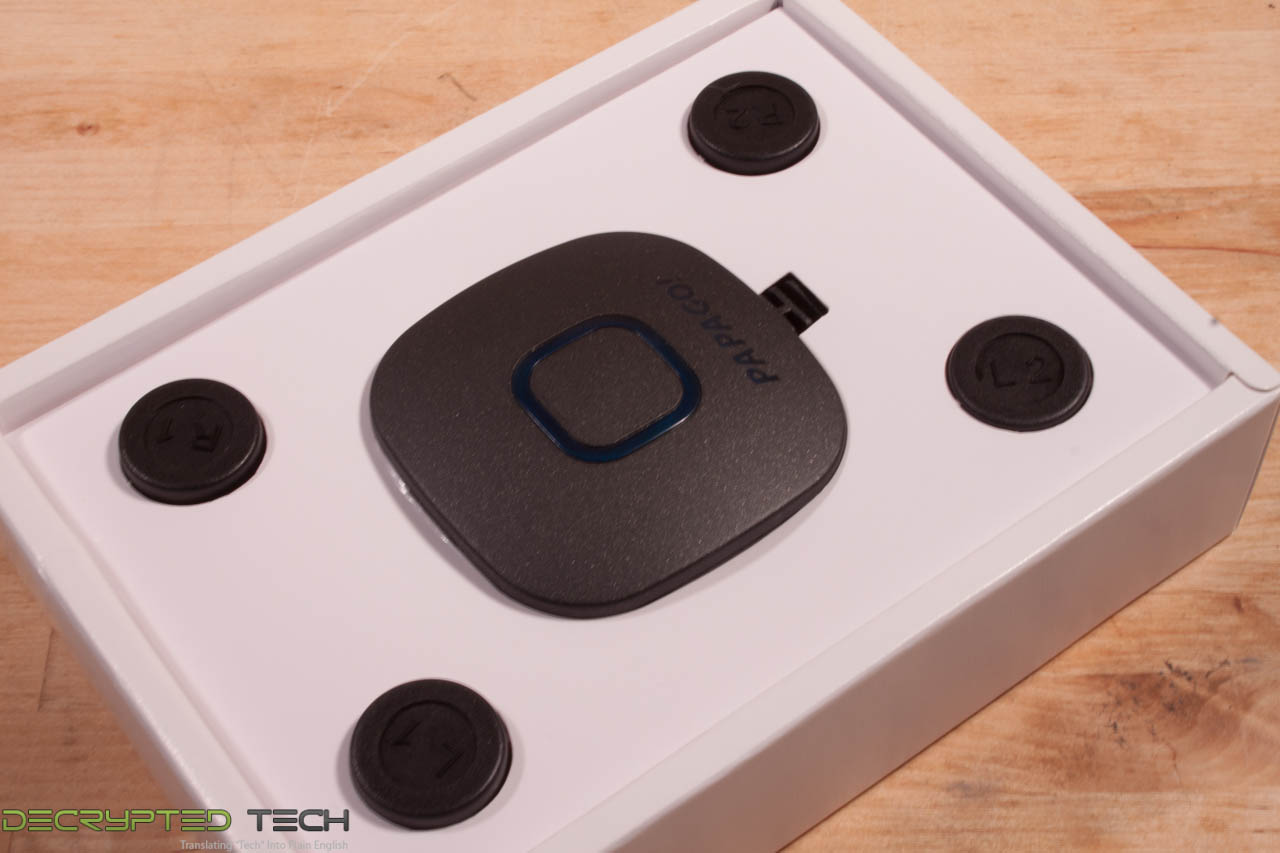 In all everything you need to get the GoSafe TPMS up and running.