Patriot showed us a new version of the Magnum Flash drive which had more capacity and a little more speed, no surprises there. We also saw some improved SD cards, again nothing all that amazing or surprising, but nice to see. We also saw that the Supersonic Phoenix External drive is available in 1TB sizes, not bad for its size.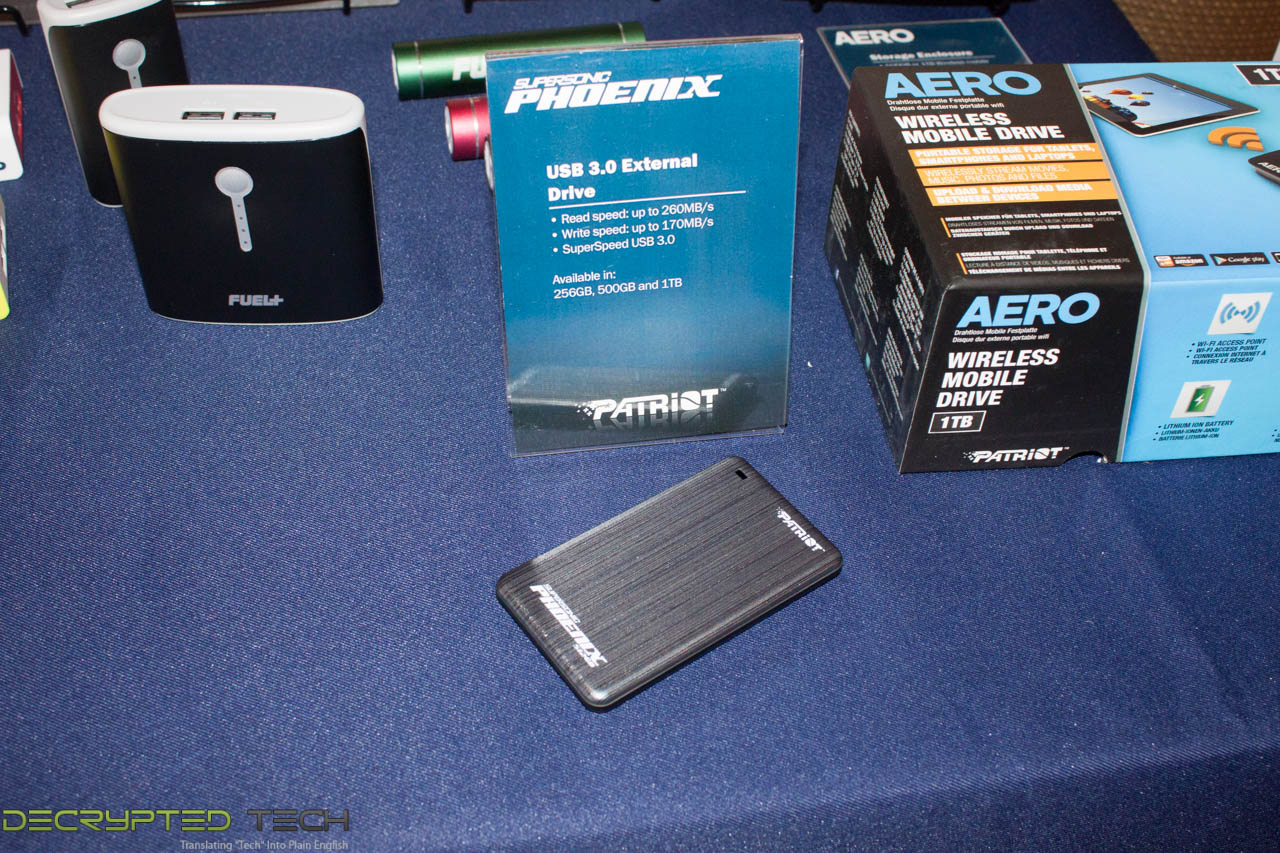 After the quick look at the smaller flash storage we moved on to Patriot's DDR4 line up. Patriot was showing off their Viper series DDR4 which is pretty much in line with what we are seeing from everyone in the memory market (2400MHz, CS 11, 8GB single stick). For SSDs there was the expected progression in capacity and performance. The Ignite series will have a 960GB flavor while the Blaze will get a minor bump too.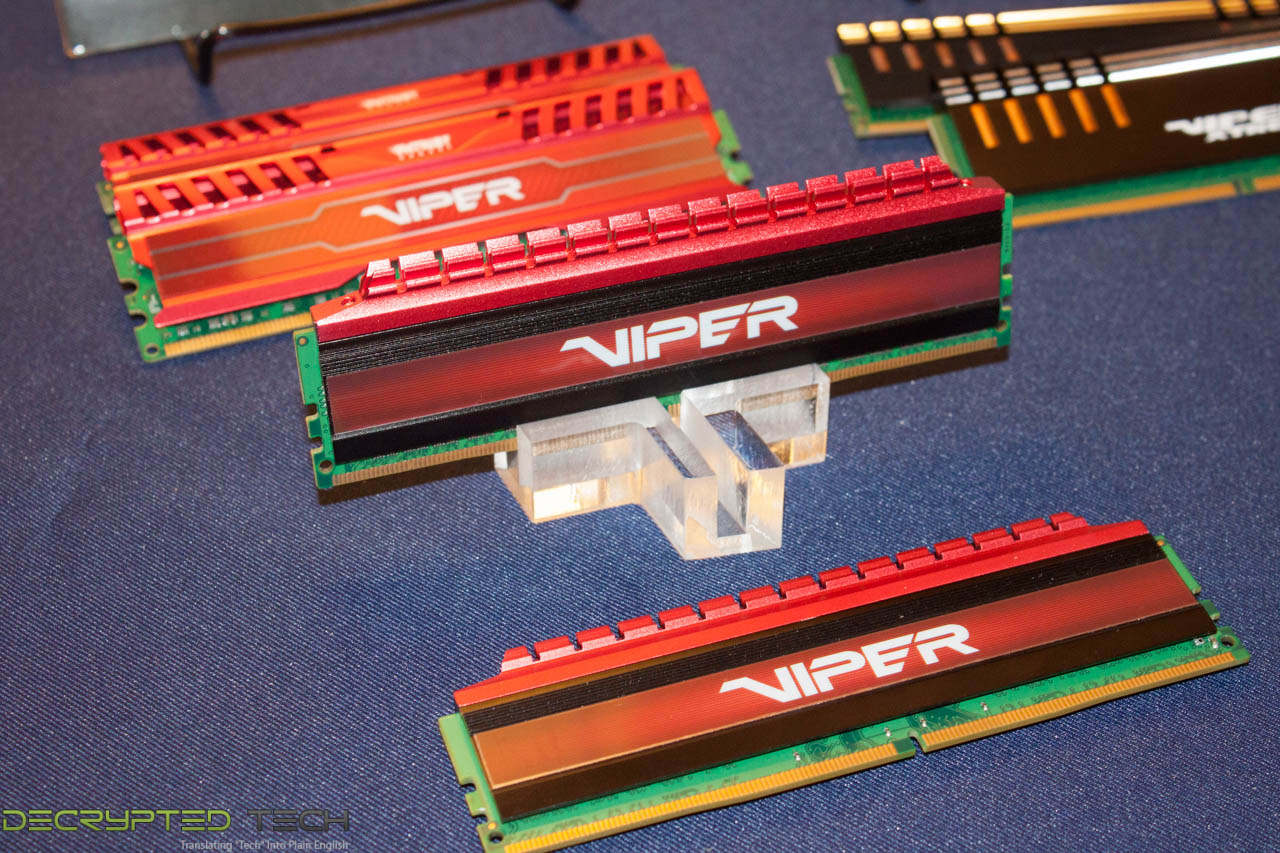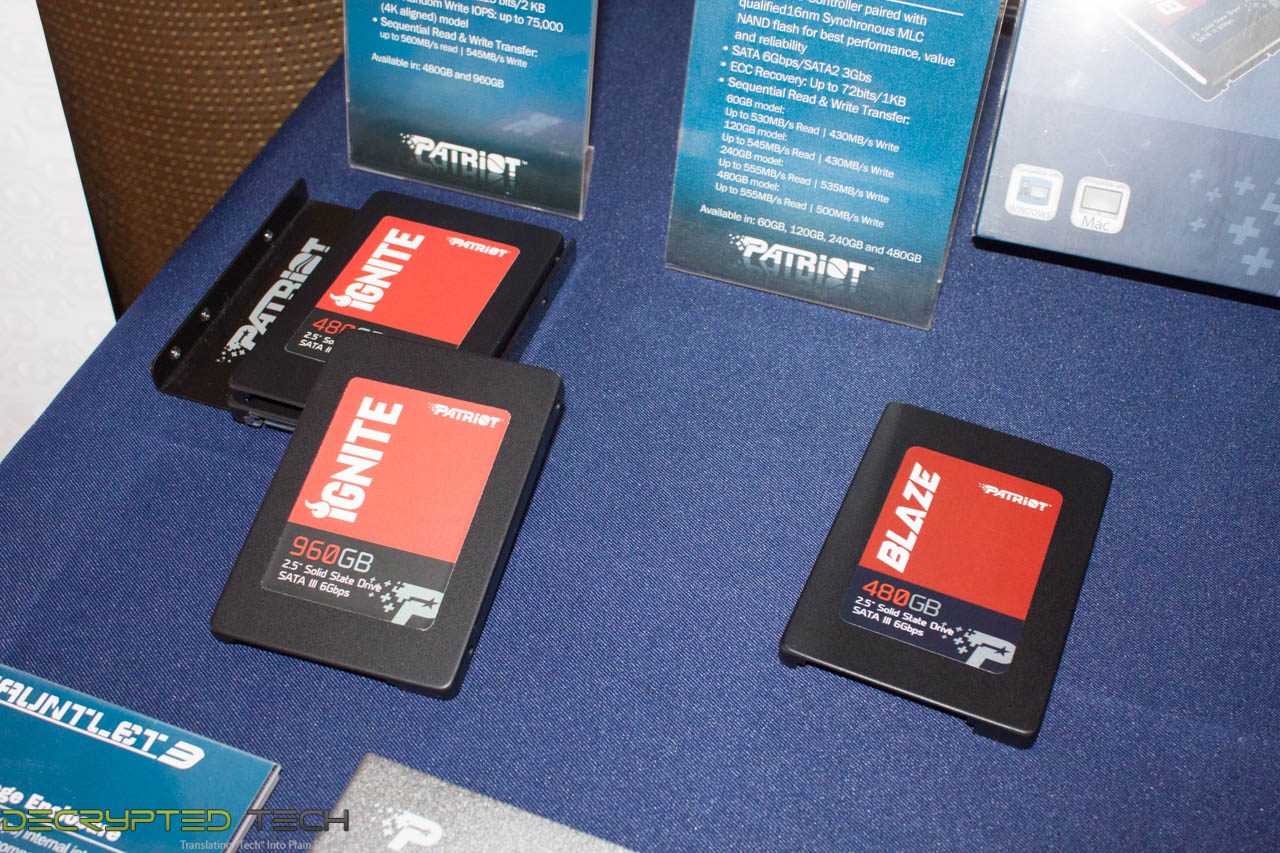 Now while all the storage products were cool Patriot is also focusing on mobile more and more. They showed us an advance to their Fuel line. The new batteries feature faster charging alongside more power. There is a tradeoff here though and that is weight. The new Fuel portable chargers are much heavier than the older line which might make them less desirable. I know that I would not want to add that much extra weight to my bag.
The darling of the Patriot mobile line up was the Fuel ION. We covered this recently, but Patriot had some new things to show us as well. In addition to the regular charging station thy have now added in a portable charger with the same magnetic connector. This was pretty cool on its own, but they made it a just a little nicer by allowing it to charge while it is being charged. That means you can place the battery on the stand and your phone on the battery which is a nice idea.
Patriot also had the more normal evolution of their Fuel ION line with new cases for the iPhone 6 and 6 Plus. They did not have anything for the Note 4 yet, but we were not surprised by that. One addition to the iPhone line was a case that had both a battery and some additional storage inside. It would allow you to back up pictures and videos as well as watch videos that you might drop into it (another cool idea). This was in the prototype stage, but they do expect this product to hit the market in the next year or so.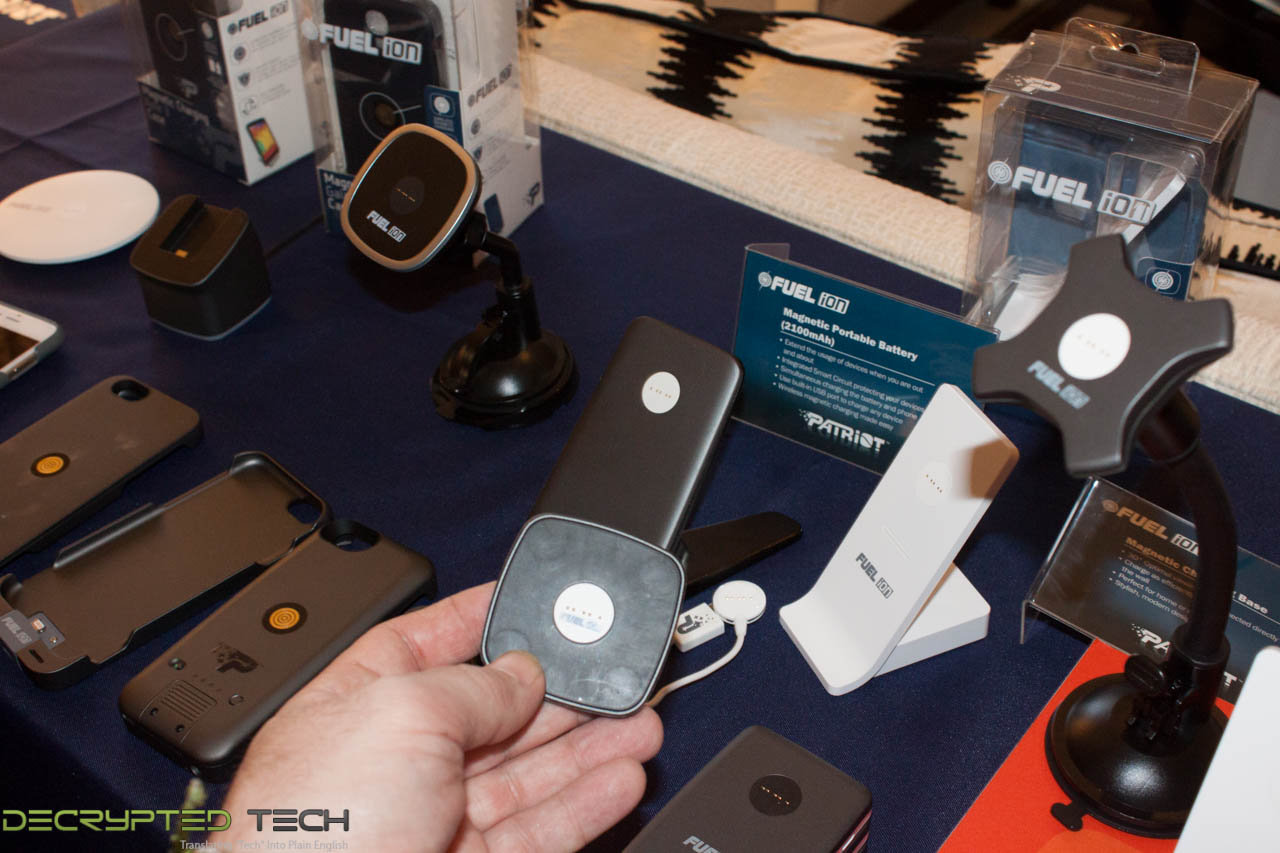 Other neat additions (and potential additions) to the Fuel line were a removable charging face and a portable battery that had a slot for an SD card.
The last item we saw in the Patriot suite was a Bluetooth speaker. This speaker (the BeatStreet) had a nice display and a small subwoofer to add a little more bass to it. The BeatStreet did not sound bad, but the music choice was not the best for real testing…
We hope to get a few of these new toys in the lab soon to tell you how they work.
Tell us your thoughts.