Siri Co-Founder to Leave Apple

Reading time is around minutes.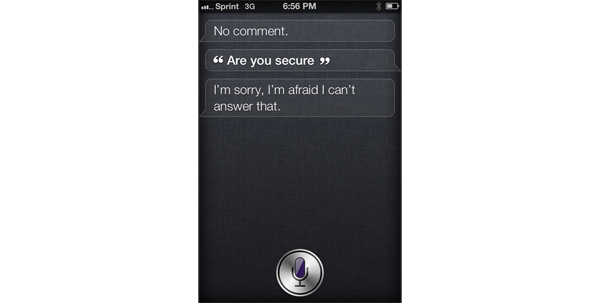 There is a report tonight that Siri's Co-Founder, Dag Kittlaus is leaving Apple. According to the report he is leaving to spend more time with his family and also to possibly found another company. This sounds like a great idea after all of the hard work he put in at Apple getting Siri ready for the iPhone 4S launch; which is the thing that bothers me. If you built a company (or co-built) a company and then you just walk away from it after a major launch? That really makes no sense. Of course there could have been a clause in his contract after Apple bought Siri for an undisclosed but rumored $121 Million that stated he had to leave after the initial launch, but I really doubt that.

Instead I think there is a little more to this. One thing that stands out is the constant claims from people who originally were involved with Siri that there is almost nothing this API can't do. It also is not a power crazy API; you do not need a ton of memory or CPU power to run this thing. So here is what we are thinking (and this is only speculation, but it seems to fit some of the facts). We know that Apple bought up Siri and at one point had plans to release this for product other than the iPhone 4S. At some time, during the pre-production phase of the iPhone 4S it was decided that there was not enough to get people to buy the phone. Apple was sure there would be Sprint purchases, but without a major feature there was not much to motivate people to pick up the new iPhone. Someone decided to remove the capability to run Siri on anything other than the iPhone 4S. With that decision and no future plans for Siri until sometime in 2013 Kittlaus decides to leave.

Apple's culture of xenophobia and control was probably too much for Kittlaus to deal with. However, we are fairly certain that Apple made sure they had a clause that prevents Kittlaus from immediately going back into business. The probability of a non-compete or delay compete clause accounts for the vacation time he plans to take (not to mention he probably does want some time off). We have a feeling we will see Mr Kittlaus in the future, possibly within a year of today with a new company making something that will turn out to be what Siri could have been… maybe this time it will end up with Android or Microsoft.

Source; AllThingsD

Discuss in our Forum
Leave a comment
Make sure you enter all the required information, indicated by an asterisk (*). HTML code is not allowed.