Reading time is around minutes.
The Box and Goodies -
The box that the DS 1512+ arrived in was very plain. It was not colored except for black lettering and a single color sticker on the side of the box.  Inside the box we found the DS 1512+ secured between two stiff Styrofoam frames. Also in the box was a small package containing the accessories that Synology has included; a power cord, two CAT5 Cables, assorted screws for mounting disk drives into the five available bays.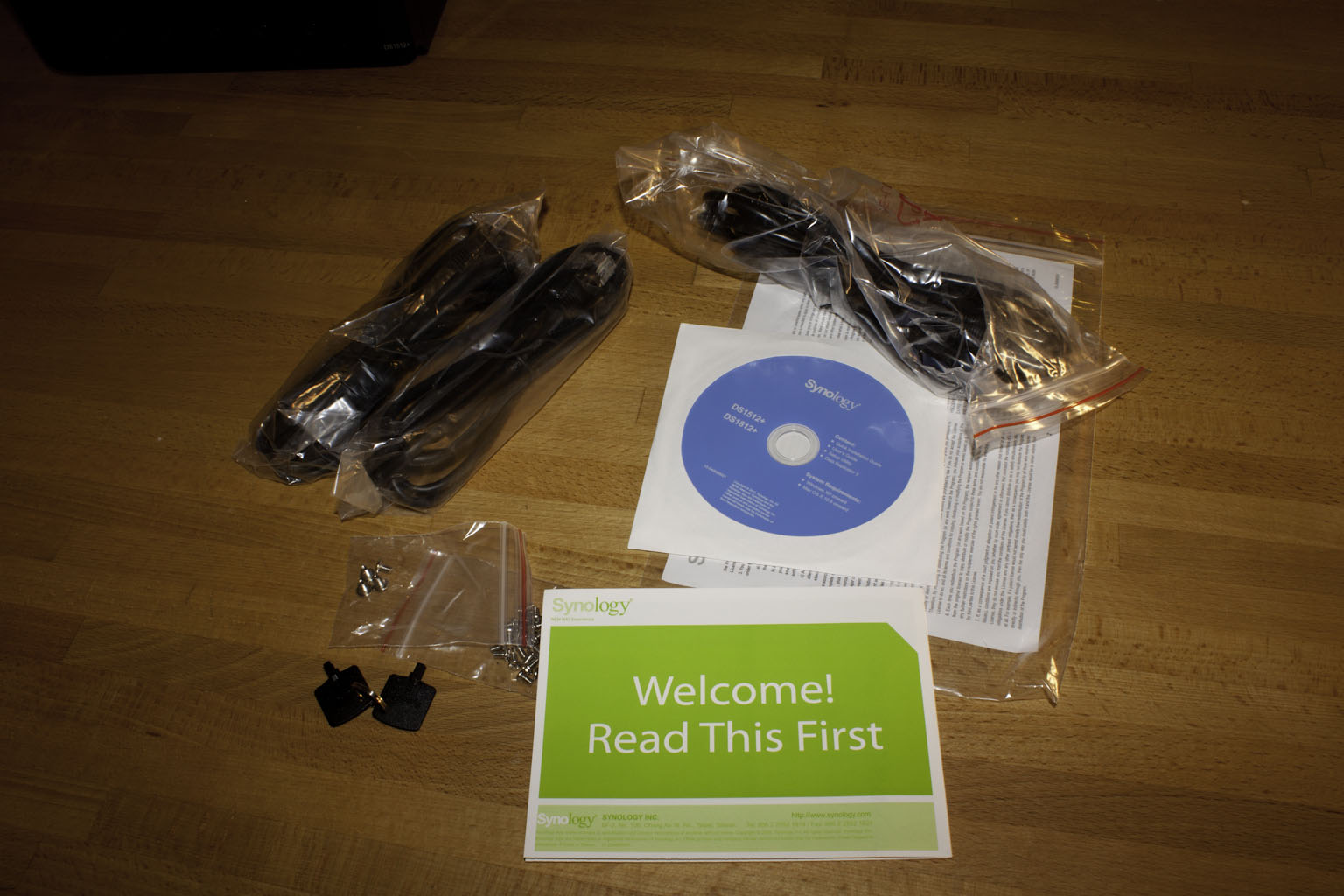 Inside a small Ziplock bag was a CD-ROM that contains a full user guide, a setup and configuration utility as well as Data Replicator 3 an application to allow you to back up your PC to the DS 1512+. As you will see in our intro video there is not much more than this to the box and accessories for the DS 1512+.