Displaying items by tag: Password Encryption
Friday, 16 November 2012 08:20
And…. There has been another breach of a "cloud" service. Well, sort of. Adobe's connectusers.com forum was broken into on Monday. The hack was allegedly performed by Egyptian hacker ViruS_HimA. The Forum was shut down on Tuesday night in response to the attack. Although at this time Adobe is still claiming that nothing beyond the customer forum was breached there is always the potential that other services were affected by the attack. The culprit in this case turns out to be bad password protection.
Sunday, 10 June 2012 10:57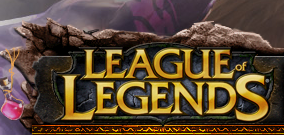 The game League of Legends has had some of their European and Nordic Database servers hacked; I know shocking right? According to the announcement by Riot the attackers exploited a specific security issue (again really?) that is now addressed and is no longer an issue. The attackers were able to get user login information, including passwords (encrypted), email addresses, "summoner name", date of birth, and a small number of encrypted security questions and their answers.