Displaying items by tag: PC Cases
Tuesday, 24 April 2012 11:34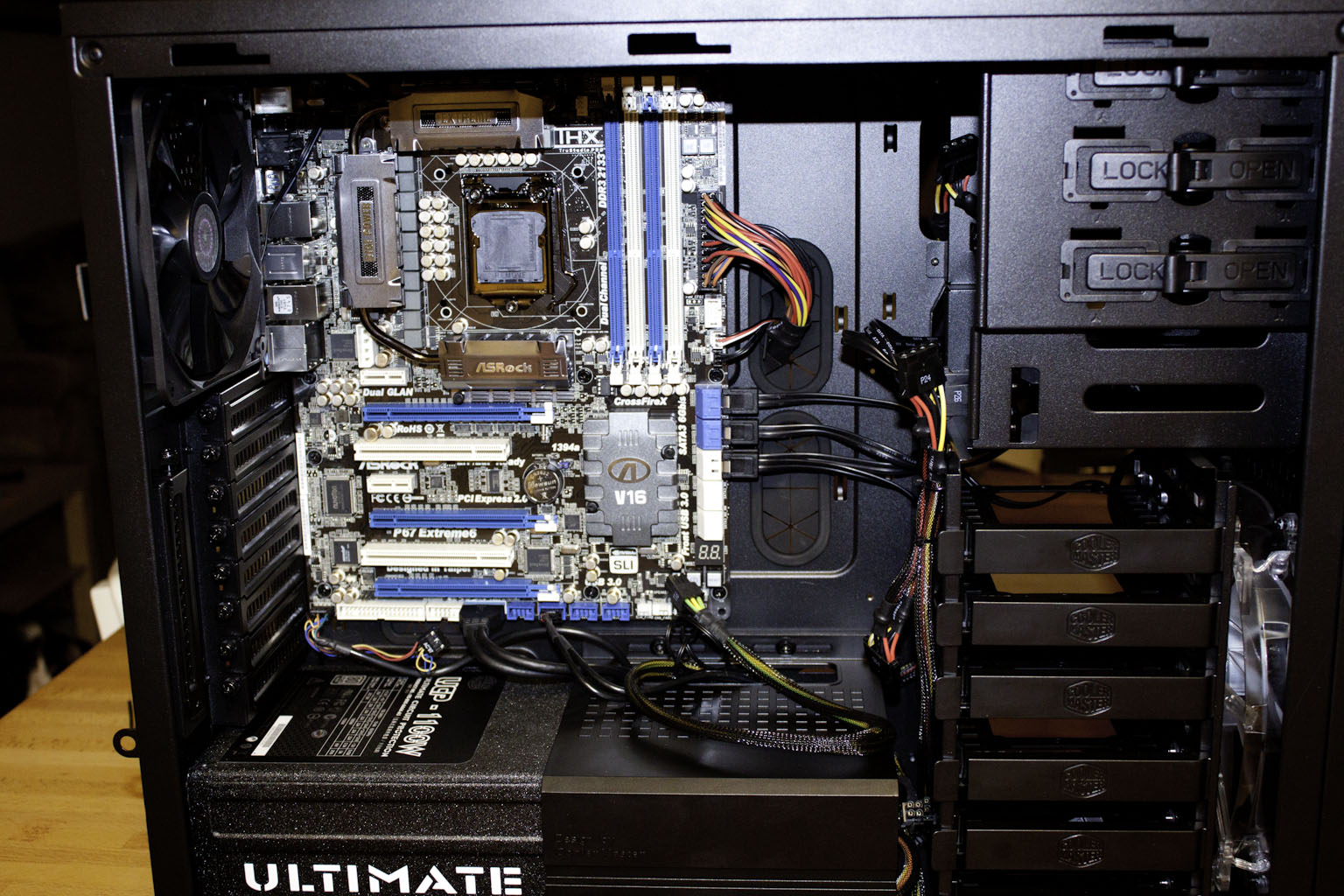 Cooler Master is celebrating 20 years of life (we got to celebrate with them at CES 2012), but it has only been in the last five or so that we have really watched them take off. With the launch of the HAF line and their push into the enthusiast level of hardware (and the CM Storm line) Cooler Master has simply bloomed. Over the years we have tested many products from Cooler Master and still have more to go through. Today we are finally able to show you their newest edition to the HAF line up; the HAF XM. The HAF XM is a mid-tower case that has plenty of room for your three-way SLI or Crossfire plus all of the hard drives you could want. You get all of this for around $130 so let's take a look and see if the HAF XM is worth the price of admission.
Wednesday, 26 October 2011 18:23
Silencio 450: Peaceful Computing
Chino, CA – October 25th, 2011
- Cooler Master, an industry leading chassis, thermal solution, power supply, peripheral, and accessory manufacturer, today adds a new sibling to the Silencio Case Series, the Silencio 450.
Quiet Operation
The Silencio Series represents the best solution for sound absorption with system builds of all levels. Sound silencing foam padding seeks to severely reduce system noises produced by hard drives, numerous cooling fans, and other devices. Combine this with a solid-steel frame, vibration inhibiting rubber feet, two Cooler Master quiet-spinning fans and the Silencio 450 nearly becomes completely silent. Those that value a quiet computing space will immensely appreciate the Silencio Series.
Intelligent Interior
Look beyond the modest exterior of the Silencio 450 to find a clean, intuitive, and spacious interior. Three 5.25", six 3.5", and one 2.5" hard drive bay are set inside a solid steel frame. An easily-removable hard drive cage allows users to mix and match various hard drives for maximum flexibility and drive space. Removal of the included hard drive cage opens the door for the possibility of installing high-end graphics cards such as the AMD Radeon HD 6990 or NVIDIA GTX 590. Super Speed, backwards-compatible USB 3.0 and a versatile SD card reader provides users with several ways to connect data on-the-fly. A surprisingly efficient intake-exhaust cooling system throughout the interior provides for maximum airflow. Dust filters protect precious system components from potentially dangerous dust build-up over time. These can be accessed quickly for easy maintenance. Users taking the next step in silent cooling may opt for a custom watercooling setup. The Silencio 450 includes rear retaining holes that support optional water cooling radiator installations. A switchable door hinge creates an added level of convenience as well. A clean exterior design, brimming with features and reasonable price make the Silencio 450 the perfect silent partner for any enthusiast.
The Silencio 450 will be available at online and retail locations worldwide October 2011 for $59.99 MSRP.
Click here
for more details.
Press Contacts
North America
Joe Shih
This email address is being protected from spambots. You need JavaScript enabled to view it.
Lulu Lin
This email address is being protected from spambots. You need JavaScript enabled to view it.
Mexico and Central America
Alan Barraza
This email address is being protected from spambots. You need JavaScript enabled to view it.
About Cooler Master
Cooler Master was founded in 1992 to provide the world's best thermal solutions. Since its establishment, the company continues to invest in product development to provide leading-edge innovations. Cooler Master's line-up includes heat sinks, fans, chassis, power supplies and computing accessories. Headquartered in Taiwan with branch offices located across Europe, America and APAC, Cooler Master offers unsurpassed service to our customers. For more information on Cooler Master, please visit
www.coolermaster.com
.