Displaying items by tag: Power Supply
Friday, 28 October 2011 21:53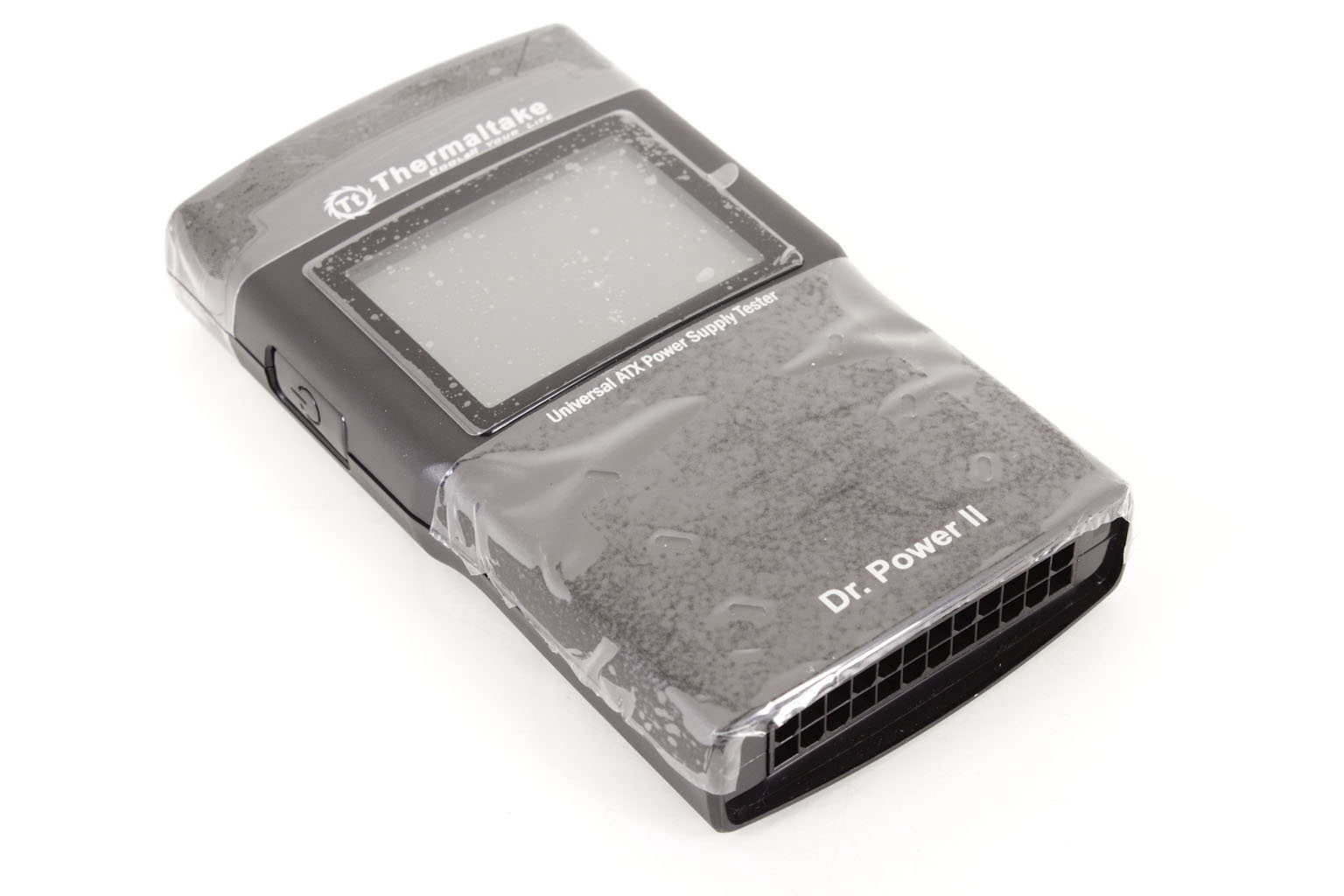 There are some gadgets that you do not realize you want or need until you stumble on them. These are the things that you have "made do" without using all kinds of methods. We had one of these moments the other day when an unexpected package was delivered. Upon opening it we found a new product from Thermaltake. It was simple labeled Dr. Power II. My first thought upon seeing it was that it was like the Kill-A-Watt power testers we use to determine power draw from the wall. We could not have been more wrong. The Dr. Power II is a Power Supply tester. With it you can test the nominal voltages from each rail and the PSU as a whole. With a retail cost of only $39.99 it can be a very valuable tool in any DYIer's home. Let's take a look and see if it is worth the $40 you will spend on it.
Tuesday, 04 October 2011 17:50
Silent Pro Hybrid Power Supply Series: The New Standard
Chino, California – 10/4/2011
- Cooler Master, an industry leading chassis, thermal solution, peripheral, and accessory manufacturer, is proud to announce a world's first in power supply technologies, the Silent Pro Hybrid Series. Equipped with fully modular cables, centralized control of power supply and system fans, a noise-free operation mode, and an included 5.25" drive bay fan controller module, the Silent Pro Hybrid Series becomes the industry benchmark to aspire to.
A New Revolution
Silent Pro Hybrid represents a paradigm shift in the way power supplies will be perceived within a system setup. It includes the features that many enthusiasts demand such as full control over cable management with fully modular cables, over 90% efficiency with 80Plus Gold Certification, noise-free operation, and other value-added features that ensure these users get the most out of their purchase.
Direct Fan Control
With a power supply integrated 7V fan power port and included 5.25" drive bay fan controller module, the Silent Pro Hybrid Series removes the middleman by taking an unnecessary load off of the motherboard. This direct connection between power supply and fan controller provides the user with immediate on-the-fly control over the 135mm Super Silent Hydraulic Bearings power supply fan and up to 3 other system fans. The power and system fan speeds are adjusted independently via two dials. Users may determine the level of control they would like to wield by switching between automatic and manual modes for the power supply fan.
Noise-free Operation
The first to offer a "fanless" mode, the Silent Pro Hybrid Series seeks to eliminate unneeded fan noise. The power supply fan can be completed turned off to essentially operate as if it were fanless. This mode persists until loads become greater than 200W. At this point, a safe mode will activate the fan and cool according to the level of the load.
Simple Setup and Maintenance
Needs differ between systems and a fully modular cable setup allows the user to determine what is critical to their setup. This individualized approach provides for easier management of cables that open the door for a professional cable routing look with less overall effort. Maintenance and upgrades on the main power supply unit become extremely efficient and effective. Upgrade from one wattage to another by simply detaching all cables from the power supply and replace it with another, more powerful, unit in the Silent Pro Hybrid Series. All of this is done without disconnecting cables from the system itself. A computer can now be back up and running to work or game in a matter of seconds.
Price and Availability
The Silent Pro Hybrid Series will come in 850W, 1050W, and 1300W models and will be available worldwide in October 4th, 2011 for $299.99 (1300W), $249.99 (1050W), and $199.99 (850W) at retail and online locations that carry your favorite Cooler Master, CM Storm, and Choiix products.
Click
here
for more details.
About Cooler Master
Cooler Master was founded to provide the best thermal solutions to our customers worldwide. Since its establishment more than a decade ago, we continue to invest in product development in order to provide the leading-edge innovations to people and businesses. Cooler Master's enclosure technology line-up includes heat sinks and fans, chassis, power supplies, function panels and accessories. Cooler Master has its headquarters in Taipei, Taiwan, with global branch offices located in Europe, America and APAC, so that we can offer to our customers the best service in time. For more information on Cooler Master, please visit
www.coolermaster.com
.