Displaying items by tag: Tab 10.2
Monday, 15 August 2011 17:40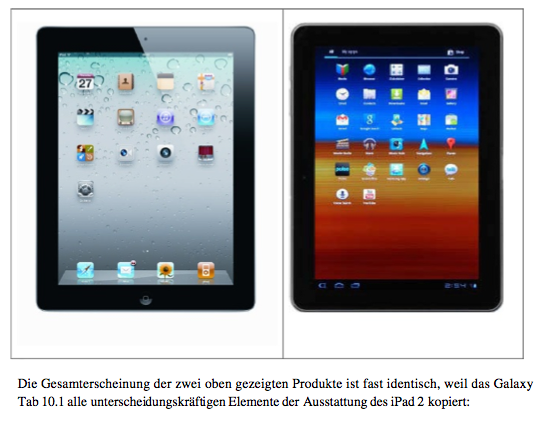 It looks like Apple may have made a serious blunder in their EU case against Samsung. As we have told you previously Apple has made the claim that Samsung copied the iPad2 in their design of the Galaxy Tab 10.1. As such they have sought an injunction and been granted a preliminary one banning sales of the Tab 10.1 in all areas of the European Union except the Netherlands.

However, we are hearing now that some of the evidence presented was inaccurate. According to Macworld and WebWereld.nl the images used do not show the Tab 10.1 properly. According to Samsung's site the Tab 10.1 has dimensions of 257.7 x 175.3mm this represents an aspect ratio of 1:1.46. Careful review of the image in Apple's complain reveal that it has an aspect ratio closer to 1:1.36 putting it very close to the dimensions of Apple's iPad2.

Now the question is whether Apple actually manipulated this image or if they used outdated images (knowingly or not). If it is the former then Apple is in serious trouble as they have presented false evidence in a legal proceeding. If it is the later then they will still face some serious consequences as it is the plaintiff's responsibility to present accurate information in any litigation (even in the EU). Samsung has filed an appeal to the original injunction and with this new evidence they have a very good chance of winning. No matter the cause I am sure that the Court System will be keeping a closer eye on Apple in the future. Let's remember Apple's presentation during the "grip of death" problem and the iPhone 4 where they cherry picked three phones to prove the grip issue was global. After that incident it was shown that even with those phones the issue was very limited and not the same as what Apple was trying to show. It actually prompted statements and the threat of legal action from Samsung and HTC at the time. So we would honestly not be surprised to find that Apple knowingly used an outdated image of the Tab 10.1 in their evidence to further their case.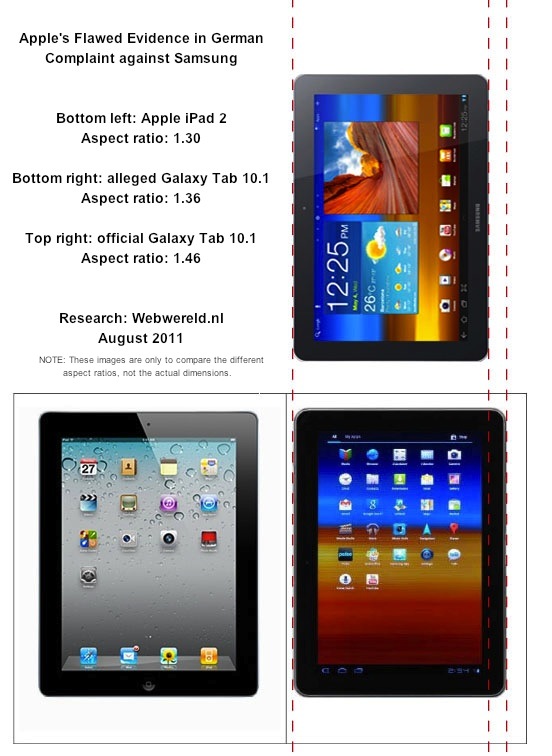 Picture Credit WeWerld.nl
It will be interesting to watch the outcome of this one.

Discuss this in our forum
Credit to forum member Kelevmor for passing this one along.