Reading time is around minutes.
The Box and Goodies -
The box for the CMStorm Trigger was a little more interesting than the ones for the QuickFire series or even the Tt eSports keyboards we have played with this far. You have a small open window that shows you what the style of the keys are inside of a larger graphic of the actual keyboard. The front lists three very important features of the Trigger; the Cherry MX switches (the model we tested had Cherry MX Brown), the 64KB of memory for your macros and profiles, and of course the 5 fully programmable keys that you have to tinker with.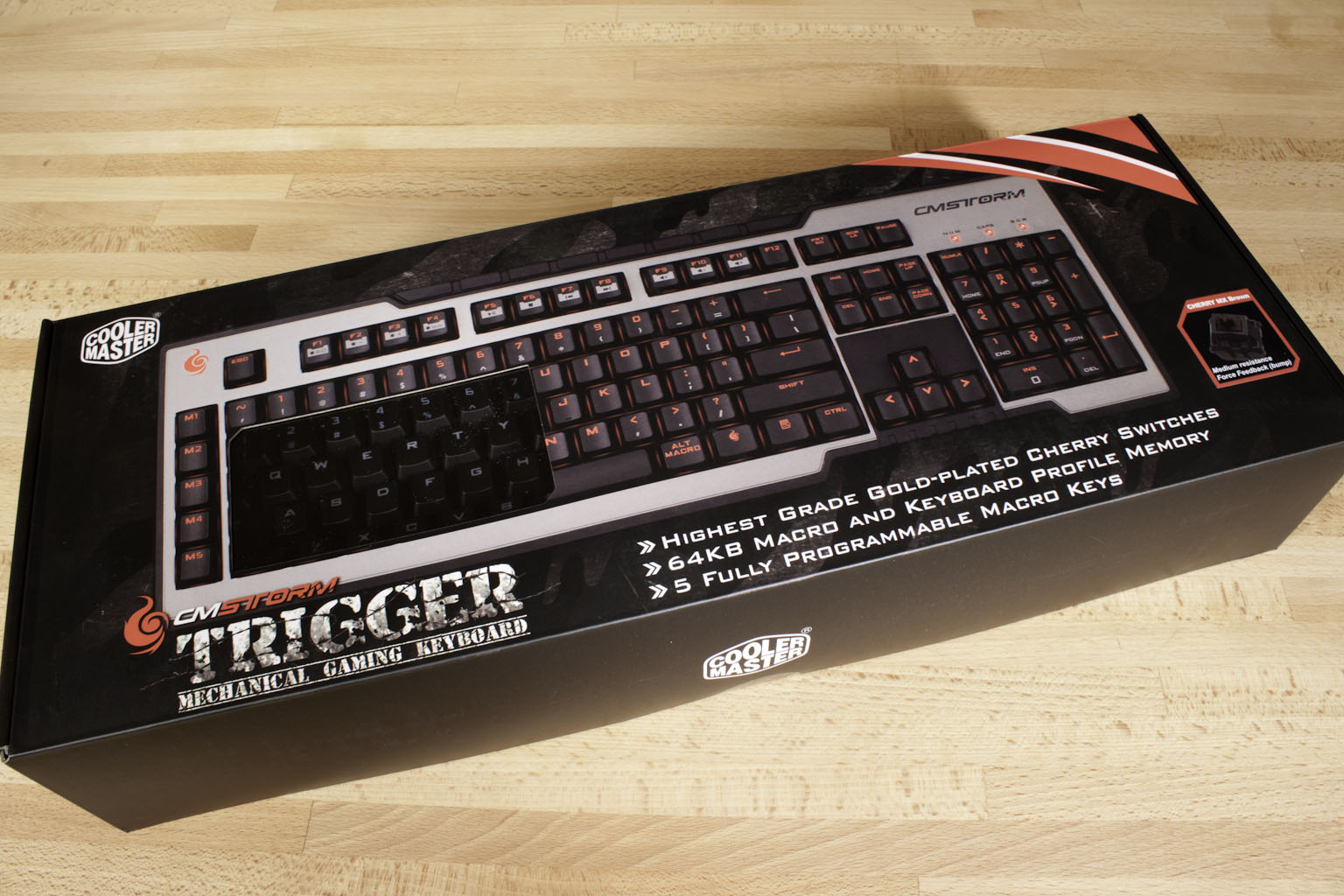 The top of the box shows off a few more things that are of interest; like the powered USB hub on the back. Unfortunately the 5V power pack needed to add the power is not included. You can still use these two ports, but there are comments saying that plugging in a USB device can kick the keyboard offline.
The back of the box has,… well not really more detail, but it does show off some of the features a little better than what it is on the front or the top of the box. Still the box is not what you can to read about. So let's take a look at what is actually inside the box. When you first open the box you can see the Trigger sitting underneath the quick start guide. As with the Sentinel II Advance, there is no driver/utility CD. There is a note that you can download the software from CMStorm.com (we will cover the software below). Along with the guide, keyboard and wrist rest you get a braided USB cable that has gold plated ends (this is mostly for show as plating the ends with gold has an exceptionally minor effect on performance).