Reading time is around minutes.
The Box and Goodies -
The Jabra Eclipse box is fairly small. This is not surprising as there is not really much inside. Jabra does show off the Eclipse on several sides of the box so you know what you are getting right away.  The lid ia a wrap-around style lid that uses magnets to hold everything in place.
On the back is a QR Code that will give you a lot more information on the device if you were just looking at it in the store.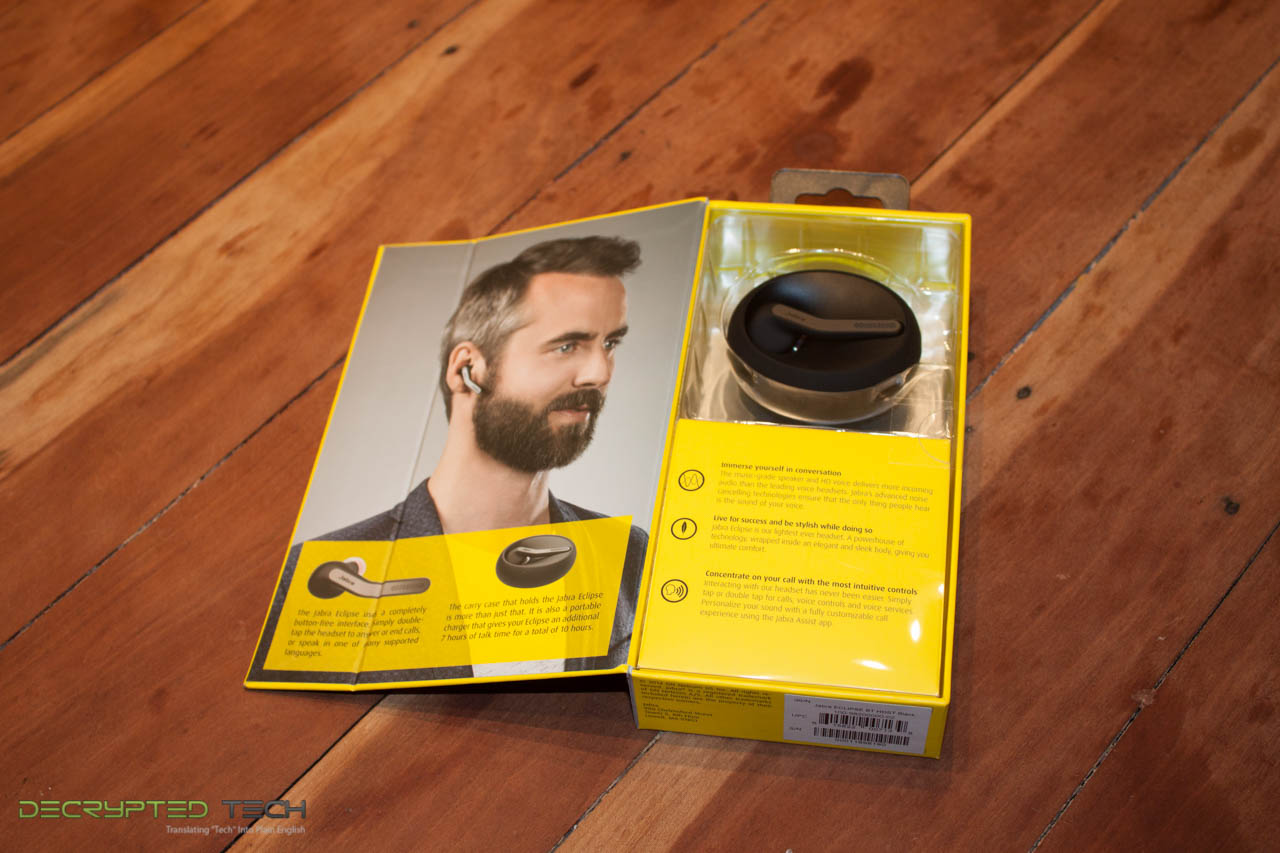 Inside of the box is pretty much everything you need to get going. With the exception of the apps that you will have to grab from the Google Play Store or the iTunes App Store.