Reading time is around minutes.
The Jabra Eclipse -
The Jabra Eclipse is very small and is intended to be light weight and unobtrusive. It is only 5 cm long and weighs in at 5.5g. It is constructed of a single formed piece of plastic with metal accents. It has a very sleek and stylish look with rounded corners and a sweeping arm for the microphone. Unlike most other wireless headsets there is no charging port on the Eclipse. You have to use the charging base to do that. There are two magnetic pads on the ear post that connect to corresponding pads in the charger base. These allow for fast and efficient charging and also prevent the Eclipse from dropping out.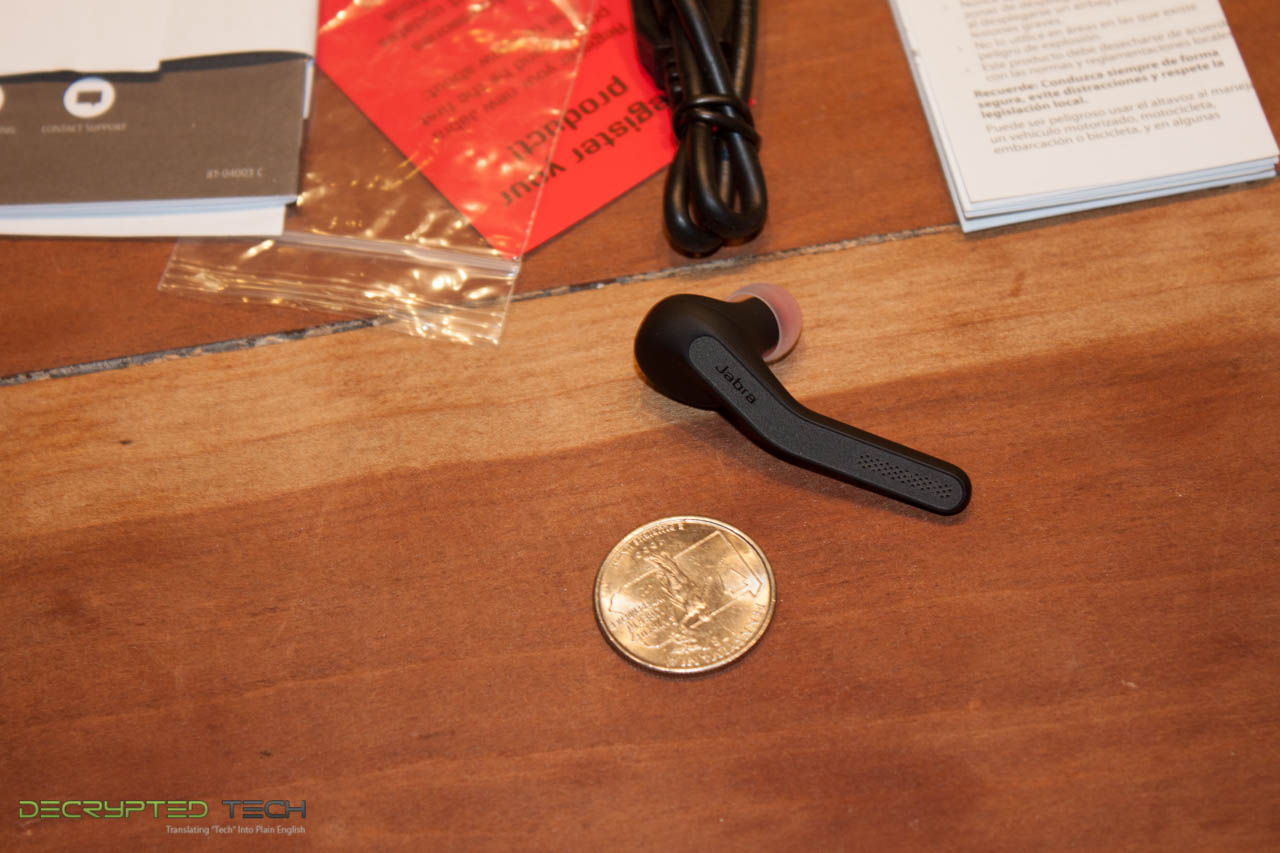 The base is also intended to be light and stylish (only 35g). It is oval in shape and fits in the palm of most hands. It looks like it was designed to fit easily into a front pocket when you think about it. Either way the charger holds a few nice features outside of the extra seven hours of battery life that if provides (for a total of 10 hours). One of these is the ability to use NFC to pair with a device quickly and easily. The Eclipse uses Bluetooth 4.1 to keep connected and also to connect to any device that does not have NFC.
There is really not much additional technical data available on the Eclipse. We know that Jabra employs their own noise cancellation and also has traditionally tuned the audio to maintain quality so we have no reason to believe that the Eclipse will be any different especially as it is supposed to allow you to compose text messages, read back ones you receive and work with voice commands on your phone (through an app).