CES is at least as crazy and large as Las Vegas itself, maybe more so in its own way. The show floor is constantly buzzing, sometimes even screaming. There are lots of people, about 150,000 each year, and they all walk the aisles looking up or to either side. The exhibitors are doing everything to get your attention - unless they have a crowd, and then they're as overwhelmed as the rest of us. It's crazy and exhilerating and exhausting.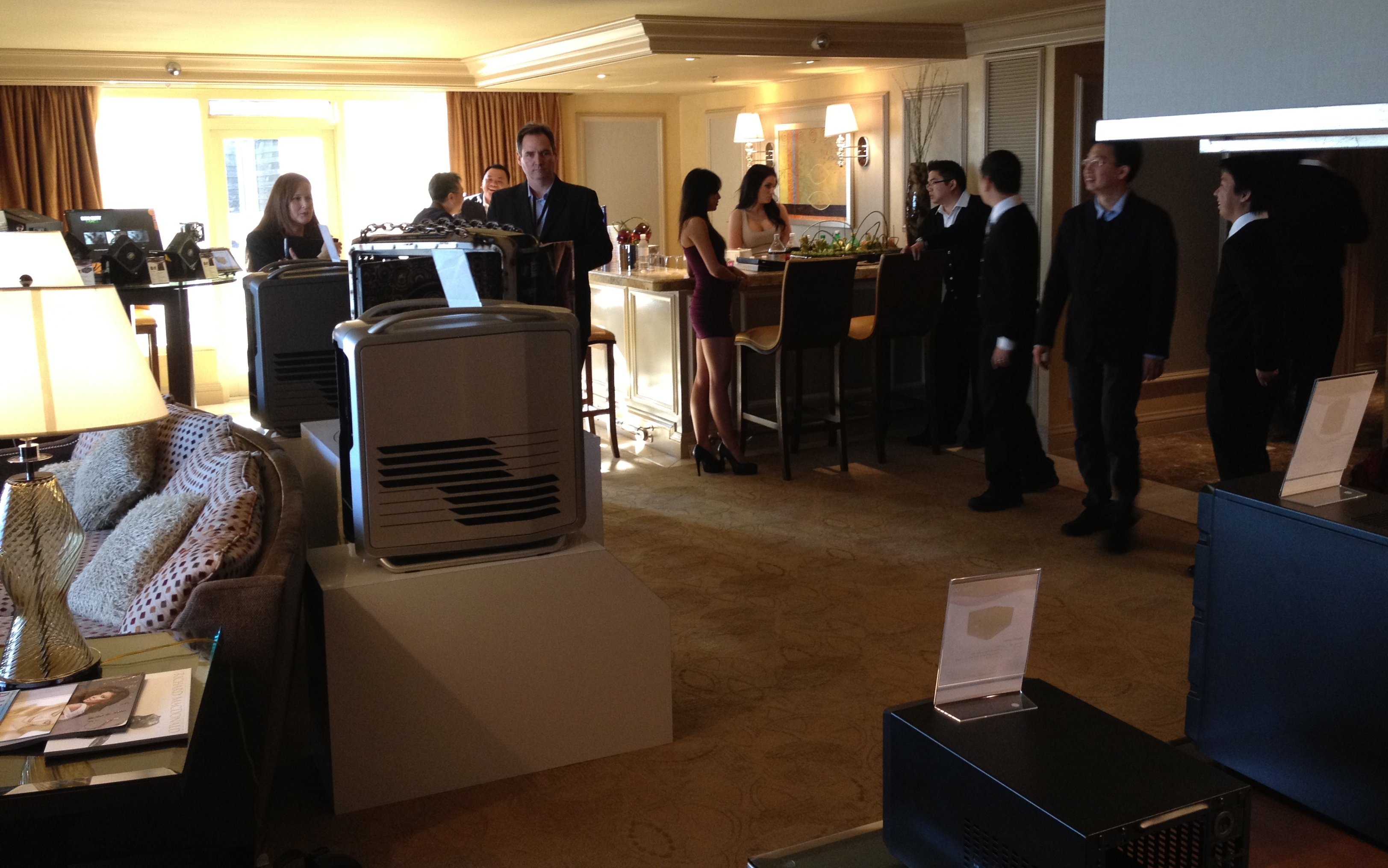 But not so exhausting that you can't experience Las Vegas. Honestly, CES is one big party. Morning, noon, and night you can have drinks - sitting next to lovely ladies amongst the newest technology and hardware. Deals are made, support and networking are promised, and information is shared, all over drinks. The more the better, too. There is something to be said for the comraderie that comes about in the midst of beautiful women serving drinks and posing for photos with nerds. Crazy stuff.
The gambling was pretty exciting too. Turns out, you really can spend less playing the slots than you would on the drinks they bring you for free. You have to stick with the penny slots, and you have to drink fast, but you can make it work. We let it work for us for about an hour, and then it started feeling silly.
I'm already looking forward to CES 2013 (January 8 - 11) and I hope to feel like a pro by then. I doubt I'll ever enjoy shots over breakfast, but at least I won't be slack jawed seeing booth babes in stilettos holding hundreds of dollars in hardware.

Discuss this in our Forum