Reading time is around minutes.
The Box and Goodies -
The box that the WNDAP360 comes in is pretty plain. You get a large image of the actual access point on the front along with a few notes about the features inside. The most noteworthy items are fact that it is dual band (2.4GHz and 5GHz) and can run both of these frequencies concurrently. For the enterprise minded buyer the WNDAP360 can also be used with a centralize wireless controller (a WC7520) is fully 802.3af (Power Over Ethernet) compliant and can work with RADIUS (Remote Authentication Dial In User Service) and many other features to keep your traffic secure (which we will talk about later).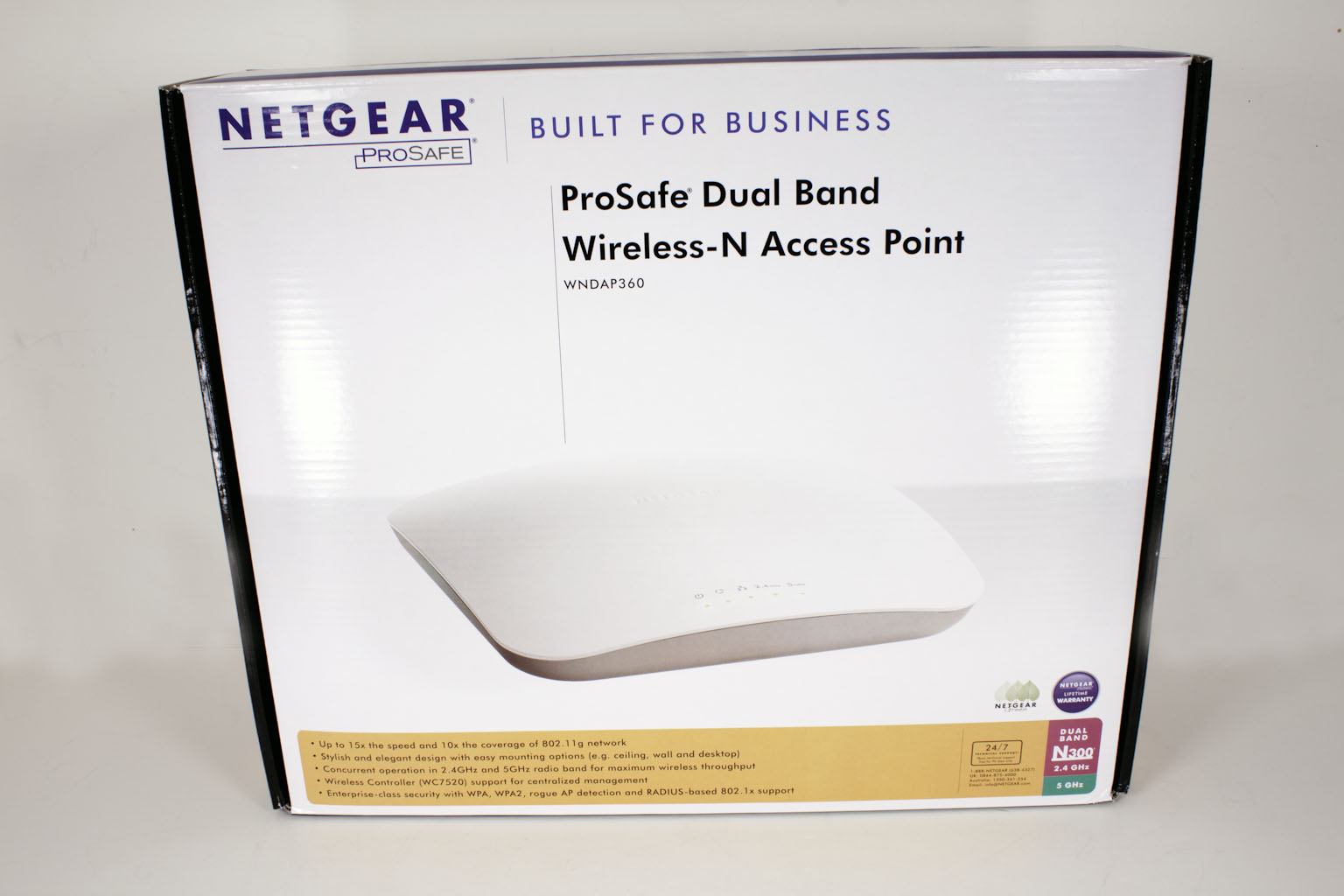 The back of the box gives you a feature comparison between the WNDAP360 and other access points from NETGEAR. There is also a handy little diagram showing you how this fits into your network just in case you need something like that.
After you are finished with the box and have opened it up you will find the WNDAP360 nestled inside. This is a big access point. The WNDA360 measures 10.0 x 10.0 x 2.16 inches; like we said it is a big AP. Along the side of the AP in the box you will find the power chord (if you do not have PoE), a network cable and mounting hardware (you can mount this on the ceiling or wall). Under the WNDAP360 are the manuals and the driver/setup DVD. Although there is not much in the box, it is pretty much all you need to get going.