Reading time is around minutes.
The Box and Goodies –
The boxes for both the Transformer tablet and the Dock are fairly stylish. Although both are labeled Transformer there is no doubt which piece you are getting thanks to the images on the front of the box. The sides contain additional imagery, but this is mostly to indicate the size of the product (to be honest it reminds me of the Apple packaging in that respect).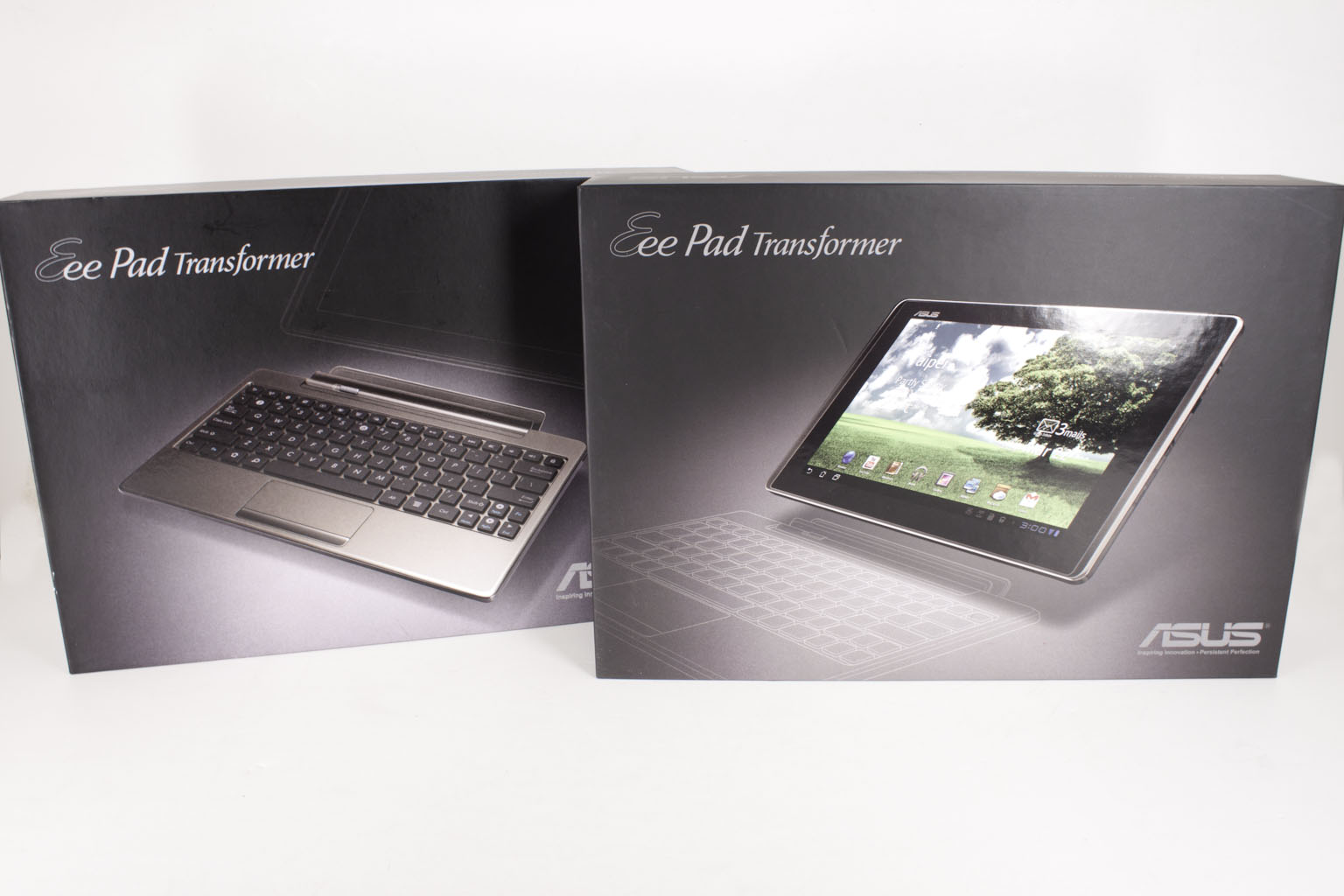 | | |
| --- | --- |
| | |
Inside the boxes your new product is safely held in a plastic tray. This tray occupies the majority of the space inside each box and makes me wonder why the boxes are so large to begin with. Inside the Tablet box we find pretty much everything you would need to get working. You have a power adapter (USB to AC) and of course the USB power cable. Inside the Dock box we find… much less. You get a small box that has some details on the warranty and that it is. I am rather disappointed to find that Asus does not even give you a second power adapter and cable. I would think that this would have been a no-brainer to be honest. If there is one thing that you never have enough of it is power adapters for devices like this.
| | |
| --- | --- |
| | |
So between the two boxes you get a lot of paperwork and a single way to charge your new Transformer. This is something of a letdown really, Asus should have made a little bit better attempt to drop in a few nice goodies. I am sure that headphones, stickers and perhaps information on where to get additional cables and charging blocks would have been welcome.