With all the x79 Articles it must be close to the Ivy Bridge Launch

Reading time is around minutes.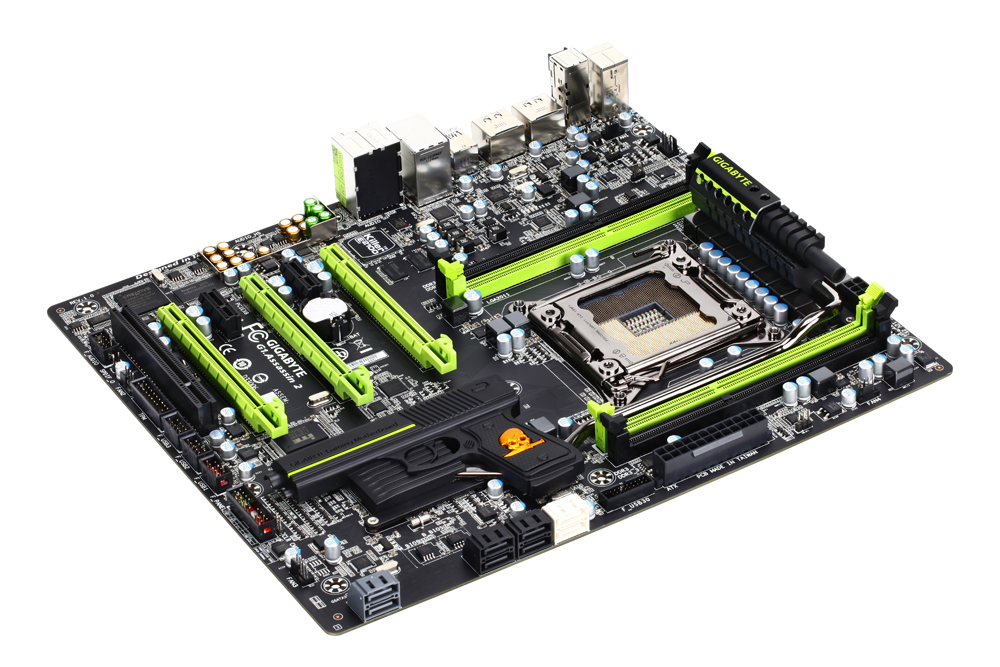 We all know that Intel is launching a new CPU in the next few months to replace the 1366 socket and the X58 chipset. There is not a whole lot of detail around on this, but we can gauge the time of launch by the number of companies that are currently "launching" X79 motherboards. If history is any indication we are within about 3 months of seeing a new CPU from the Blue Team.

Still things are a little different this time; when we saw the P55 and P67 launches the boards were flowing to the review sites and we had previews, unboxings, and everything in-between. We even had a stack of P67 motherboards about a month before the CPU arrived on our doorstep. This time companies are being a little more… careful in how they send products out. I was not the only one to get buried under an avalanche of boxes right up to the actual launch date.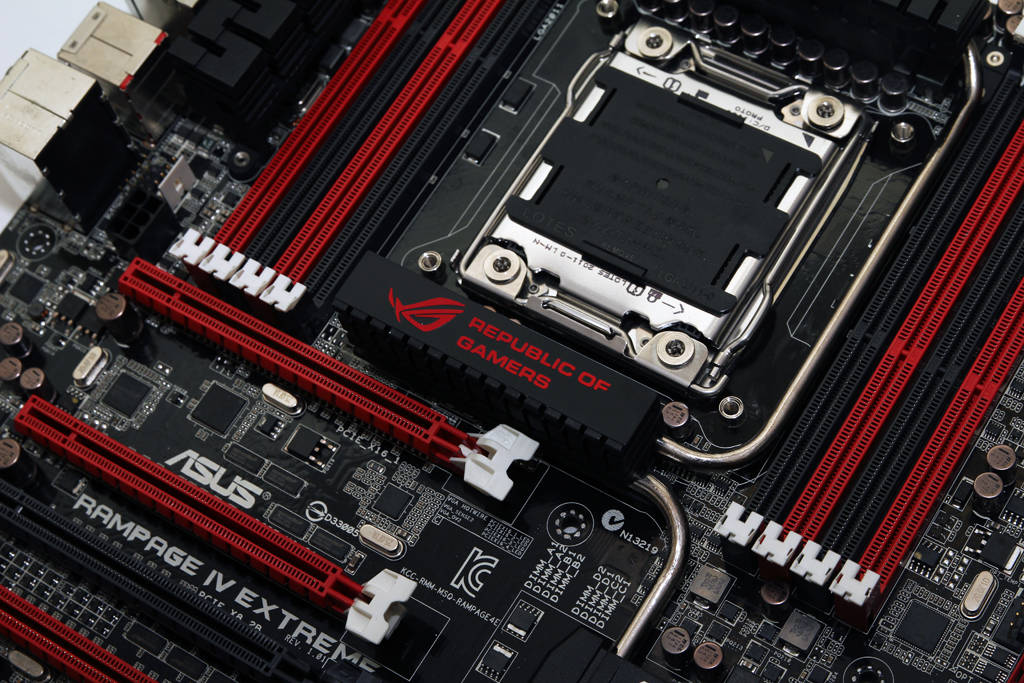 Now instead of flooding the sites with pre-production boards we are seeing the manufacturers themselves conducting the photo shoots and writing up the details. These are what the press has to talk about (unless you are lucky enough to get invited to a launch event at a company headquarters). Still that is what we have to go on so that is what we will talk about now. So far we have heard from two of the larger competitors. Asus has pushed out their Rampage IV Extreme and shown it off to a select group of journalists. These lucky few got to see a board that while containing a complete BOM (Build of Materials) was not likely to work. Some have even been able to actual take a closer look at the board in person but those have been few and far between.
Next up we have a whole line of boards from Gigabyte. Not content to just launch one Gigabyte is showing off a total of four. These boards range from their top end gaming board the G1 Assassin 2 to their more mainstream X79-UD3 (stopping along the way to pick up the crazy overclocker on the X79-UD7).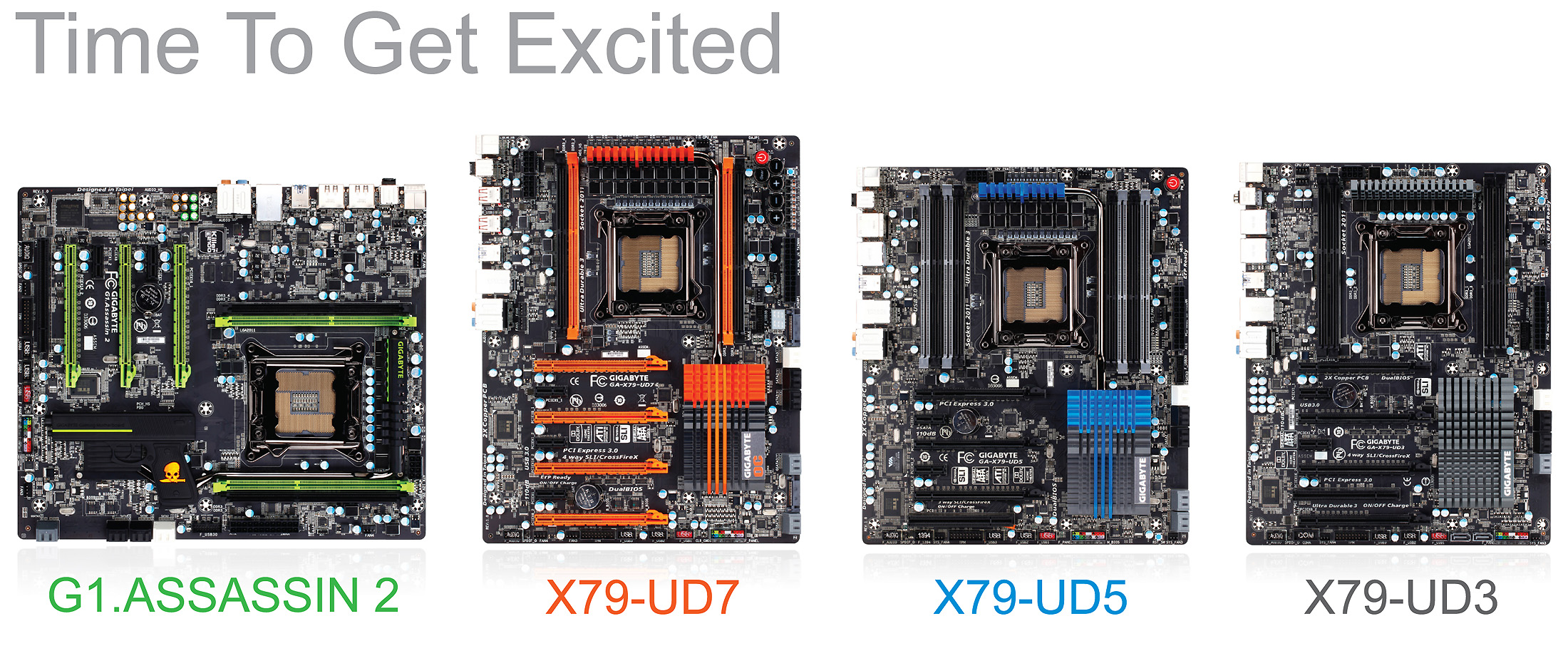 We really are looking forward to each and every one of these products. They are bringing a new socket, a new memory specification (not really but sort of) and much more. As we find out more about the X79 and Intel's next generation CPU we will be sure you let you know. One thing we can tell you now, it is certainly not going to be boring.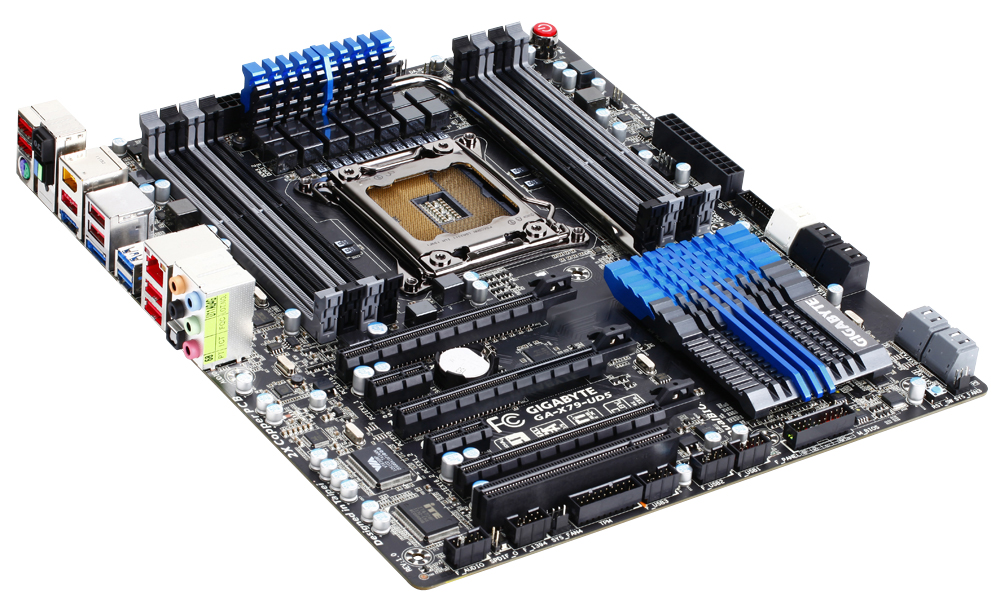 Discuss in our forum
Leave a comment
Make sure you enter all the required information, indicated by an asterisk (*). HTML code is not allowed.